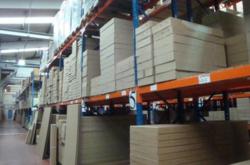 (PRWEB UK) 16 October 2012
FurnitureInFashion is launching its first flagship store in Dubai is searching for an ideal location and asks commercial property owners in Dubai to contact it. FurnitureInFashion took the initiative of opening a flagship store in Dubai after becoming one of the leading online stores in the UK. The company is now one of the leading suppliers of furniture for living room, dining room, bedroom, bathroom, office furniture along with other accessories and lighting fixtures. With such a strong presence in the market and lucrative business, FurnitureInFashion has been able to target Dubai for its new store. However the unavailability of a right place is a central issue at the moment and the company is struggling to find an ideal place.
The owner and Managing Director of FurnitureInFashion Asad Shamim urged the commercial property owners and other real estate agents to help find a perfect place. He said, "FurnitureInFashion has been providing home solutions for over 5 years now. We are now in financial rhythm to explore new business opportunities and have targeted Dubai as our start of global business voyage. We are looking for an ideal location in Dubai which can provide us with best opportunity to showcase our innovative and invigorating furniture catalogue. If any commercial property owner is willing to help in this matter, contact FurnitureInFashion at happie(at)furnitureinfashion(dot)net."
FurnitureInFashion is targeting the areas in Dubai which are concentrated with many attractive interior decoration and design shops, restaurants and cafes. Due to flourishing tourism industry, Dubai is a central hub of people from almost every continent.
This will give FurnitureInFashion an opportunity to develop a potential market all around the world. Mr. Asad shared his initial plans and said, "We are going to sell living room and dining room furniture exclusively initially and will expand the operation of this flagship store gradually." FurnitureInFashion is searching for a minimum sales area of 5000 sq. ft. with storage facility for stock around 20,000 sq. ft. Mr. Asad said, "FurnitureInFashion is also going to provide opportunity to drop shippers and affiliates from Dubai to work with it.
We are going to expand our operation gradually in Dubai along with increasing our network of affiliates and drop shippers." Maintaining the style of showroom in Bolton, FurnitureInFashion plans to add varied colors and designs to its flagship store in Dubai in order to give its customers an aesthetic purchasing experience.
FurnitureInFashion is asking every commercial property owner in Dubai to contact the company if anyone has a property in a right area. Asad Shamim also inquired about the possibility of forming a partnership with a Dubai based firm in order to expand the business. He said, "We are open to form partnership business with a Dubai based company. We already have a lucrative partnership with Malaysia based furniture manufacturing company and are willing to form more in order to strengthen our business portfolio."
Mr. Asad discussed the importance of location for its store and said, "Our first flagship store in Dubai is the spearhead of our mission and strategy to showcase FurnitureInFashion at its best to the whole world. We are going to open doors to new distribution channels and find new partnerships with this store. This is why we are focusing on the right location for our store. We hope to find an ideal location to provide an ideal shopping experience to our customers."
About FurnitureInFashion
FurnitureInFashion is a UK based online retail business. It supplies furniture items from its German based warehouse and has a showroom in Bolton, UK. The company provides everything from umbrella stand wall art and room dividers to bedroom, bar stools and computer tables. FurnitureInFashion offers excellent free delivery within UK and has a fantastic customer service as well. For further information and details about the sale, visit http://www.furnitureinfashion.net