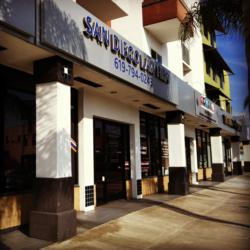 The term 'digital assets' refers to electronic data and information that can only be accessed electronically with a secured username and a password.
San Diego, CA (PRWEB) October 08, 2012
San Diego Law Firm, a full-service personal and business law firm that offers legal services including bankruptcy, will, trust and probate law, divorce, support and custody and real estate law, has launched its new Digital Asset Protection Service.
New Digital Asset Protection Service helps prevents data loss and online identity theft, sets up digital personal representative to execute digital estate in the event of death or disability. This is an often-overlooked area of estate planning which can results in the loss of valuable personal assets.
Information is now largely stored and used electronically via different modes of technology. Tablets, computers and smartphones are among the devices used by online users to create information accounts, accessible only by a secured username and password. This information becomes an individual's 'digital assets.' Digital asset protection plans help protect all types of information including personal correspondence, portfolios, business contacts, personal photos and sensitive financial information, social media accounts, such as Twitter, Facebook, Tumbler, Pinterest, etc. and even Facebook app Farmville livestock animations.
A designated digital personal representative receives instructions, along with a digital inventory of accounts and access information through a living trust set up by an attorney. With permission to access these accounts, the representative can close accounts, save information such as photos to thumb drives, CDs or DVDs for archival purposes. The saved information is then ready for transfer to a designated family member, friend or significant other.
About San Diego Law Firm
Situated in the North Park neighborhood of San Diego, San Diego Law Firm is known in the business world for its superior ethics, as appreciated by Better Business Bureau. San Diego Law Firm specializes in legal services that ensure their clients are protected through all of life's unpredictable turns, such as bankruptcy, business law, divorce, custody and support, accidents, injuries, disputes and lawsuits, real estate law, trusts, probate and wills. San Diego Law Firm offers fixed fees to all of the firm's clients, for any service. To get more information regarding San Diego Law Firm's services, visit http://www.sandiegolawfirm.com or find the company on Facebook, Twitter and YouTube, and engage with San Diego Law Firm experts via LinkedIn and Google+.