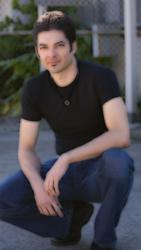 Men who respect women and act with integrity are sending clear, strong signals that they respect themselves. And that, says Xuma, is how to seduce women.
San Mateo, CA (PRWEB) October 02, 2012
"Sure, there are some guys who find short-term success by acting in ways less than honorable, but eventually their actions catch up to them, which is why any guy worth his salt knows that having integrity in the seduction area will reap the most rewarding and long-term successes in dating," says Carlos Xuma. "Any guy can seduce a girl once under the right circumstances, but a man who knows how to seduce women and does it with integrity and honesty will never be alone."
Acting with honesty and integrity also feeds on itself, helping a guy build the positive self-esteem necessary to meet and date high-caliber women, Xuma says.
"A guy who is just out there to hurt other people will eventually meet with outstanding failure earlier," he says. "Even if a woman fails to see through his antics at first, later on, maybe when it is a woman he really likes and is falling for, his past actions in how he decided to seduce women will come back to bite him."
Men who respect women and act with integrity are sending clear, strong signals that they respect themselves. And that, says Xuma, is attractive to women.
"Knowing what to say to women starts with healthy self-respect and good self-esteem," he says. "Those traits really act as magnets for other people. When people talk about others having charisma, in a lot of ways they are talking about the guy in the room who has a healthy self-esteem and respect and integrity not only for himself, but for others.
Some guys are worried about hurting a girl's feelings by always telling the truth when they seduce women, but, Xuma assures, it pays off in the long run.
"When a guy seduces a woman by first telling her that he is not looking for a long-term relationship but that he really likes her, those honest, blunt words are often what keeps a girl interested," Xuma says. "There is nothing wrong with being honest and acting with integrity. The opposite behavior, such as leading a girl on or lying about how a guy feels toward her, not only hurts the girl, but ultimately does the most damage to the guy, who will eventually have to deal with his lack of integrity in one way or another."
Carlos Xuma has spent more than a decade helping men attract women through his website, http://www.win-with-women.com. He is the author of The Bad Boy Formula, Secrets of the Alpha Male, and the Girlfriend Training Program. In addition, Xuma has appeared on ABC and CBS television, as well as Playboy radio. He has been recognized for his work sharing tips on pick-up artist techniques, alpha male behavior, how to seduce women, dating advice for guys, and how to get a girlfriend.
For more information, visit Carlos Xuma's website at http://www.carlosxuma.com.