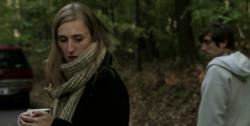 Los Angeles, CA (PRWEB) October 16, 2012
On the cusp of awards season, Cloud Atlas, a film by the Wachowski siblings, premiered at the Toronto Film Festival to buzzing rumors: At an estimated budget of $100 million dollars, only a portion of which came from Warner Bros, the rest independently raised, Cloud Atlas would be the most costly independent film release of all time.
Luckily, reviews were fantastic and the film gives testament to the rise of independent filmmaking. Cloud Atlas leads a pack of independent releases including Beasts of the Southern Wild, Spring Breakers starring James Franco and Selena Gomez, and Looper starring Joseph Gordon-Levitt and Bruce Willis, as an exciting crop of both established and emerging filmmakers strive to build roots with audiences eager for more.
In a celebration of fresh talent and ingenuity within the independent film community, NewFilmmakers LA Film Festival features an eclectic line-up of local and international content. A red carpet gala provides the opportunity to meet and connect with filmmakers, cast, and crew, while enjoying cocktails and music in a sociable atmosphere.
Over the past year, the NewFilmmakers LA Film Festival has screened films such as Neighbors (starring Pan-Am's Kelli Garner and Twilight Saga's Edi Gathegi), The Distance Between (starring The Amazing Spider-man's Amber Stevens), A Sense of Humor (with Glee's Heather Morris), and Queen (starring 90210's Ryan Eggold), among many others.
Selected films of the October 26th line-up include:
The Debt Collector (USA / Dir. Rich Ceraulo) - An unlikely love story between a lonely debt collections agent and his recently deceased neighbor.
Rich Ceraulo, known best for directing commercials and as an actor (TNT's Southland, Disney's Sonny With A Chance, FOX's Glee), directs a finely assembled cast consisting of Leigh Whannell (Actor/Writer of the SAW horror franchise), Alissa Dean (Parenthood, Awake), Dan Billet, David Jahn, and the ubiquitous Beverly Sanders. Recently, The Debt Collector was named an official selection of the Academy Award qualifying Cinequest Film Festival in San Jose, CA.
Bigfoot County (USA / Dir. Stephon Stewart) – Siskiyou County, California has the most reported Bigfoot sightings in the world. In August 2009, a documentary filmmaker went to investigate the alleged sightings. The footage was discovered in 2012.
Stewart's debut effort as a filmmaker fits beautifully with the recent trend of "found footage" films, and NewFilmmakers LA Film Festival has the pleasure of hosting the World Premiere of Bigfoot County which will be released later this year by Lionsgate and Grindstone Entertainment Group.
Amaqqut Nunaat (The Country of Wolves) (Canada / Dir. Neil Christopher) – A hunting excursion evolves into an otherworldly encounter, as two brothers navigate the spirit realm in this ethereal and haunting animation that celebrates the ancient art of Inuit storytelling.
In its Los Angeles premiere at NewFilmmakers LA Film Festival, Amaqqut Nunaat has already won many awards including Best Animated Short Film at the 2012 Festival Présence Autochtone in Montreal, Canada, Best Short Film at Cinestrange Film Festival in Germany, and Best Canadian Short at imagineNATIVE 2011.
La Cosa in Cima Alle Scale (The Thing at the Top of the Stairs) (Italy / Dir. Michele Torbidoni) – Pietro, a young software developer, misses his flight and chooses to spend some time in the small town where he was born. He doesn't know he will never come back. He'll find a place where memories begin to unveil a terrible secret. Something Pietro had removed from his mind. Something he had forgotten.
Michele Torbidoni makes her filmmaking debut with an award-winning short film, including a Best Director win at the Tolentino International Film Festival in Italy. Additional wins include Best Narrative Short at the Logan International Film Festival in Utah, Best Cinematography at the Tolentino International Film Festival, and chosen as an official selection at the NYC Winter Film Festival, and Madrid International Film Festival.
Stealing Time (USA / Dir. Alex Calleros) – Howard, a brilliant young inventor, may have just created the world's first time machine in his garage. When his old friend and now rival inventor, James, shows up for an unexpected visit, Howard brazenly gets into the time machine to prove that his invention works. It does – but by traveling back in time, Howard unwittingly sets off a disastrous change of events.
NewFilmmakers LA alumni Alex Calleros returns with a smart, entertaining short film which stars Disney 365's Mikie Beatty as Howard.
Harmony (USA / Dir. Pierre-Emmanuel Plassart) – In the little village of Harmony, Vanessa leads a quiet life as a housewife. It's only when she realizes the true nature of the town that she decides to flee the barbaric customs of its inhabitants, including her own family.
French director Plassart brings an exciting short starring Emily Dykes (Melrose Place) and Michael A. Newcomer (All My Children). Harmony has previously been a selection at the NewFilmmakers New York festival, and won first place at the Los Angeles Movie Awards in 2012.
The Sleeping Bear (USA / Dir. Richard Cameron White) – Uninspired, 20-something construction worker Michael Bradley Jr. finds himself caught in a love triangle between his only friend and a pastor's daughter after accepting her father's offer to escape Detroit and take a trip to their cottage in breathtaking Northern Michigan.
Featuring Victor Pytko (Cedar Rapids), White's film makes its West Coast debut.
Dispatch (Italy / Dir. Stefano Argenziano) – Tim, a 911 operator, receives a call from a woman that will turn his night at work into something he will never forget.
Chasing Shadows (USA / Dir. Armin Siljkovic) World Premiere. – A detective chases a man who may or may not be real.
Fragments (USA / Dir. Seif Abdalla) – A couple is obsessed with escaping the immutable presence of time through experiencing death in the pursuit of a euphoric happiness.
The Host (UK / Dir. Max Von Vier) – A mental institution where strange things happen… A young patient who claims to have psychic powers… or is it just a trick to escape the asylum?
For more information and to purchase tickets for the NewFilmmakers LA Film Festival October 26th screening, please visit http://www.newfilmmakersla.com. Submissions are also currently being accepted for consideration of future screenings.
About NewFilmmakers Los Angeles
NewFilmmakers Los Angeles is a non-profit 501(c)3 providing the Los Angeles community of entertainment professionals and film goers with a constant surge of monthly screening events. NewFilmmakers LA Film Festival continues to provide a forum where filmmakers can be recognized for their contributions, have open audience discussions about their projects and connect with industry professionals for insight on distribution, production, acquisition and representation.
The NewFilmmakers Series began over thirteen years ago in New York at the Famous Anthology Film Archives which was founded by Lithuanian-born American filmmaker Jonas Mekas who has often been called "the godfather of American avant-garde cinema." Mekas works have been exhibited in museums and festivals across the globe.
For more information about NewFilmmakers Los Angeles, please visit: http://www.newfilmmakersla.com