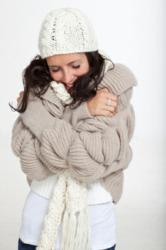 I always travel with three pairs of shoes: Casual flats, wedges and a pair of high heels.
(PRWEB) October 04, 2012
Today, Rodeo Drive Resale (http://www.shopRDR.com), premier reseller of 100% authentic Prada heels, Marc Jacobs bags, Tiffany & Company Jewelry, and Louis Vuitton wallets, offers a few handy travel tips for the upcoming holiday season.
1) CAN'T NAP? TRY THIS APP: Paying to use Wi-Fi on an airplane or terminal is never fun. Fortunately, Pocket, a nifty little app by Shower Idea, is the perfect travel companion for travelers that enjoy a bit of reading while flying the friendly skies. Available on Apple, Android, Kindle Fire, Firefox, and Chrome, Pocket lets users save content (including Web pages, articles, and videos) onto their phone, tablet or e-reader. Saved content can then be opened at a later time, with absolutely no internet connection needed.
2) WORK TOGETHER: Pool resources: One of the benefits of traveling with family or friends is the ability to share items, such as portable electronics, sweaters and grooming products. Pooling resources is a great way to lighten luggage, which may not only turn a check-in bag into a carry on, but saves a small fortune in extra baggage fees.
3) PROTECT YOUR PEEPERS: ShopRDR.com co-founder Raya Jaffer advises those planning to spend several daytime hours in the bright summer sun to invest in a reliable pair of shades, which should feel as good as they look. "Before you commit to buying a new pair of sunglasses, be sure that you wear them for at least five to ten minutes," she says, warning that wearing the wrong sunglasses can actually result in physical pain. "Heavier styles or simply the angle of the sunglasses can cause headaches and migraines in some people. What a way to ruin a trip!"
4) PACK – THEN LEAVE THINGS BEHIND: The adage "pack half of what you think you'll need" can be a tough rule for many fashion conscience travelers to follow, but for those taking a short trip, sticking to a single color scheme is a great way to avoid becoming an "over packer." A single color scheme makes jeans, footwear and accessories easily interchangeable, and space that would have gone to those extra pair of shoes can be used to pack a few new items purchased during the vacation.
5) THE PROCESS OF ELIMINATION: According to Raya, an ideal shoe lineup is one that covers, provides comfort, support and of course, a bit of style: "For traveling, stick with flats and something with a more rugged or even rubber sole to keep your feet feeling great. If you don't plan on doing a ton of walking but will be outdoors, you may want to consider wedge heels as they look great but will also give you height while being easy to walk in. After all, no girl wants to deal with heels that get stuck in the grass with every step. I always travel with three pairs of shoes: Casual flats, wedges and a pair of high heels."
By following these simple tips, summer travelers preparing for an upcoming getaway are sure to make a slew of fun and fashionable memories during the upcoming holiday season.
Rodeo Drive Resale (shopRDR.com) has built a reputation of providing amazing deals on handbags, clothing and accessories from the top designers of upscale fashion. The company offers a 100% guarantee of authenticity on each item sold, and works daily with a network of clients looking to buy, sell, or for consignment of their luxury goods. ShopRDR.com loves high-end fashion, and believes finding a high quality, classic piece should be an easy, enjoyable -- and most importantly -- hassle-free shopping experience. For the finest in Louis Vuitton, Chanel, Prada, Gucci, St. John Knits, Christian Louboutin, Tiffany & Co. and more, visit RDR online at http://www.shopRDR.com or call 1-888-697-3725. Also find shopRDR.com's blog at http://blog.shopRDR.com.
Also find shopRDR at:
Blog: blog.shopRDR.com
Facebook: facebook.com/shopRDR
Twitter: twitter.com/shopRDR
YouTube: youtube.com/ shopRDR
Pinterest: pinterest.com/shopRDR
Rodeo Drive Resale (shopRDR.com)
1-888-697-3725
service(at)shopRDR(dot)com