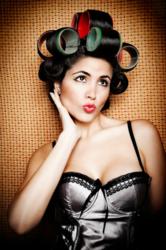 Melbourne, VIC (PRWEB) October 01, 2012
Salon Seeker offers Australians daily local deals on salon services such as pedicures, manicures, and makeup lessons all over Australia. Unlike other online coupon companies such as Groupon or Living Social, Salon Seeker's beauty deals are limited to small numbers. For salons and beauty spas interested in increasing their clientele, Salon Seeker offers their coupon promotion services with no upfront cost.
With services like Groupon or Living Social, hundreds or even thousands of offers can be bought on one promotion. For spas and salons, this can be a scheduling nightmare with little reward. Clients may have to book an appointment weeks or months in advance, which is hardly a convenience. In addition, Groupon and Living Social charge companies to be featured during their promotions regardless of whether the deal is successful. If the coupon is unsuccessful and only appeals to a few customers, businesses risk paying hundreds of dollars with little to no reward.
Because Salon Seeker purposely limits their beauty service coupons to a small batch, buyers are guaranteed to be able to schedule an appointment within a month of purchase. "I was happy with my purchase of a one-on-one makeup lesson," writes one Salon Seeker customer. "After getting the voucher via email, I called the same day, and was able to get an appointment the same week. . . . It is so nice to get personalised service."
Their website gives customers all over Australia access to the best deals on a number of services, including personal beauty consultations. Users can even search for deals by state or by services to find a local deal which caters to their immediate needs.
Given her 17 years of experience in the beauty industry and helping other salon owners to grow their businesses both online and offline, Caroline Balinska (Salon Seeker's owner and founder) knows that there is no cheap way for a salon to grow. "Everything required an upfront cost, so I wanted to develop something to help small businesses," she says. Salon Seeker is free upfront, which means that salons associated with the site only have to pay for the service when and if one of their vouchers is purchased. This is a great money-saver for salons and other beauty boutiques located all over Australia.
About Salon Seeker and owner, Caroline Balinska: Caroline Balinska, Salon Seeker's owner, has 15 years of experience in the beauty industry. She is a trained hairdresser and has worked at some of Melbourne's top salons as a colourist, stylist, and makeup artist. She has also owned her own salon in South Melbourne. She specialises in pre-wedding services including hair extensions, spray tanning, and hair colouring and spends most of her weekends with her bridal clients.