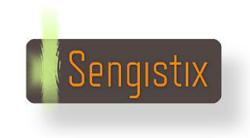 Hannah Jurewicz, Dungarvin Executive, "Sengistix we will be able to facilitate greater independence, privacy, and dignity for the individuals we serve, and further assure their health and safety with more efficient and informative monitoring."
Mendota Heights, MN (PRWEB) October 11, 2012
Sengistix and Dungarvin Connecticut are pleased to announce they have partnered to bring remote monitoring technology assisted supports to Connecticut. Most often referred to as "remote monitoring" Dungarvin Connecticut is now currently using the technology for that purpose.
Dungarvin Connecticut has been providing services to people with disabilities since 2009. Dungarvin provides residential and day support services funded through the Department of Developmental Services.
Sengistix, LLC incorporated in 2007 to bring sensor technology, developed for seniors by Healthsense, to assist individuals and caregivers in disability services and to meet the needs of seniors living in their own homes. Dungarvin Connecticut is the most recent of the Dungarvin companies (in 14 states) to start using Sengistix technology to enhance the quality and efficiency of services. Connecticut is the first state in the East Coast where Sengistix is providing support.
Sengistix technology is being used in many parts of the country to reduce the use of paid caregiver time when the individual with a disability doesn't require direct intervention but does need the availability of supervision and guidance. In its first use, Dungarvin Connecticut is using the technology to assist on-site direct support professionals to provide quality services. This will include using sensors to inform staff when someone, who needs assistance, is out of bed so staff can be available to the person sooner. The technology can also be used to provide reminders and verification of timely medication administration and delivery of other supports.
Hannah Jurewicz, Dungarvin Senior Director in Connecticut, identifies their goal as, "enhancing the delivery of our services through the use of remote monitoring technology. We anticipate that through Sengistix we will be able to facilitate greater independence, privacy, and dignity for the individuals we serve, and further assure their health and safety with more efficient and informative monitoring."
Sengistix has partnerships with Dungarvin services in seven states from Oregon to Ohio, now adding Connecticut, and is currently working with 16 other professional service provider agencies and a handful of individuals and their families. Earlier this year Sengistix topped 140 locations and 275 people served. The pace of growth is speeding up as state after state, county after county; agency after agency across the country begins to deal with the reality of aging Baby-Boomers and shrinking resources. This comes at a time when people with disabilities and seniors are demanding more independence and control over their lives and their resources. People want caregiver assistance and supervision when necessary, but want the freedom to be on their own when they don't need it. Technology can be the gateway to 'just-in-time' services that are more efficient and can actually improve the quality of care.
For more information on Dungarvin services go to http://www.dungarvin.com.
Find out more about Sengistix services, read, watch and listen to what their customers say at http://www.sengistix.com