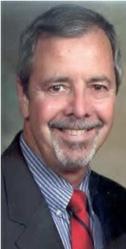 "This survival guide/online course is about how to recover as gracefully as possible from the inevitable workplace mistake or faux paus that happens to everyone."
Birmingham, AL (PRWEB) October 02, 2012
"This survival guide/online course is not about how to avoid making mistakes – as if writing such a course were actually possible – but how to recover as gracefully as possible and learn something from the inevitable moments when you wish you could rewind the tape and start over," says Richard Grimes, President, and Owner of Outsource Training Online.
He continued, "Regardless of the reason for your mistake, your reaction, recovery, and learning will always determine the impact of the event on your career from that moment forward. Everyone makes mistakes. It is essential to learning and a part of life. But not everyone recovers well or learns from them. As philosopher George Santayana said, "Those who cannot learn from history are doomed to repeat it."
The Outsource survival guide is available in two ways: one as a two credit hour course for Human Resource, Engineering, or Project Management professionals needing annual recertification training or in a content-only format without the on-line test and certificate of completion.
There are at least six specific learning outcomes awaiting users of this course:

Learn to identify the common source of all mistakes we make
Be able to list the five key failures within common mistakes
Be able to identify the foundation to personal growth when dealing with mistakes
Be able to identify the two obstacles to getting help from others
Be able to list six obstacles to effective listening
Be able to discuss the Sunk Cost fallacy and how it applies to decision making
Mr. Grimes added, "In addition to the learning outcomes, there are four critical elements that must be present for an apology to be effective. Our guide will help you wrap all of this information into the most effective apology package possible."
"Unless and until an individual learns how to express sincere regrets over an incident, they will not be doing everything possible to further their personal and professional growth," he concluded.
Outsource Training Online specializes in designing relevant online, business related courses that can be taken by professionals without disrupting their busy schedules. They can download a course as a pdf, print it, and take it with them to study and markup as needed.
A secure testing segment is also available 24/7 online for them. Once they complete the on-line test, their certificate of completion is produced and emailed to them for documentation. The Outsource intent is to make annual recertification training as affordable, available, and portable for users as possible.
Outsource offers more than online training. It can also provide a client with secure, online accessibility 24/7 for just-in-time instruction and testing on compliance, safety, or civil behavior issues as well as positional development training. This includes automated scoring, certificates awarded, records kept indefinitely, and dozens of reports made back to managers all without adding to the human resources or department managers' workload.