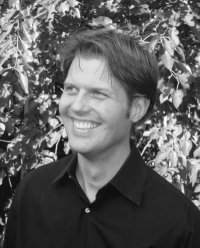 Parents of teenagers require two things: a sense of hope and a clear job description. Here you get both.
—Dr. Thomas Phelan
(PRWEB) October 04, 2012
Viva Editions is proud to announce Dr. John Duffy, author of The Available Parent, is Steve Harvey's parenting expert on NBC, appearing nationally. Dr. Duffy discusses every possible concern for families, from back to school tips, to teens and social media, and even to boomerang children, the phenomenon of children over eighteen returning to live with their parents. Dr. Duffy is also the parenting expert for his local Morning Blend. Join the conversation on Twitter @VivaEditions, @DrJohnDuffy, and @IAmSteveHarvey. He is also featured in the current issue of Your Teen Magazine, and will be featured in "Just Between Friends" on Chic Galleria. Listen to Dr. Duffy's excellent advice in the audio book!
Dr. John Duffy's uniquely practical approach to positive parenting helps break bad habits. When hugs and family fun have been replaced by silence, slamming doors and an ever-changing array of moods, parents need new tools. Top teen expert Dr. John Duffy has encountered all of this and more in his family counseling practice and offers excellent advice, clear strategies and teen-tested solutions in The Available Parent.
What You'll Learn from Dr. John Duffy:
-How to understand the adolescent mind
-What teen rebellion is really about
-How to build your child's self-esteem
-Facing homework challenges and triumphing over them
-How to navigate teen dating
About the author:
Dr. John Duffy is a clinical psychologist and certified life coach with a thriving private practice in the Chicago area. Dr. Duffy works with both teens and adults and specializes in helping parents maximize satisfaction and minimize conflict in their relationships with their teenagers. In addition to clinical work, Duffy also consults with individuals, groups and corporations in a number of areas, including Emotional Intelligence, stress management, balancing work and family, conflict resolution, goal-setting and the power of thoughts in bringing about change. Dr. Duffy's highly satisfied clients include Sears, Allstate, General Electric, Household Financial, Exxon Mobil, Accenture, Bank of America and Hewitt Associates. The Duffy family lives in Chicago, Illinois.
Viva Editions: Books for Inspired Living:
Viva books open hearts and minds. Viva authors are practical visionaries: people who offer deep wisdom in a hopeful and helpful manner. You can be frugal AND fabulous. You can be thankful for what you have. You can take risks and achieve your long-held dreams. Your relationships can be better than ever. And, you can simply have more fun. You can take a leap of faith and change your life, knowing it is never too late for positive action.