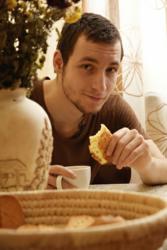 "Every new market presents new challenges but with challenges comes success. With TattCafe and Smoking-Lovers, the success is Love!" says Helen Siwak, President
Vancouver, BC (PRWEB) October 02, 2012
For those in the niche market online dating business keeping on top the statistics is an important way to keep on top of your market. Alternative lifestyles exist worldwide and adding new languages is key to attracting new members.
This month, TattCafe.com and Smoking-Lovers.com added three new languages to their growing base selection: Croatian,Slovakian and Norwegian.
The Czech Republic market is booming and is growing by on average 15% every month so president of TattCafe International decided to move things further and launch a very similar market – Slovakia.
"Every new market presents new challenges but with challenges comes success. With TattCafe and Smoking-Lovers, the success is Love!" says Helen Siwak, President of TattCafe International.