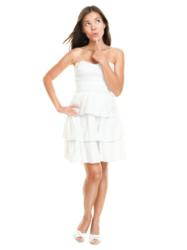 White After Labor Day: It's A Do!
(PRWEB) October 09, 2012
Rodeo Drive Resale (http://www.shoprdr.com), premier reseller of 100% authentic discount Louis Vuitton wallets, Fendi handbags, and other luxury favorites, takes a look at a few fall fashion trends discussed on popular style Web site Shine.com.
The beginning of fall has arrived, and with it, scores of Web sites offering their predictions on what fashion trends will make their mark toward the end of 2012. Here are three that get definite thumbs up from the fashion fans at shopRDR.com:
THE TURTLENECK: One item that should come as a surprise to no one when talking end-of-the-year fashion is the turtleneck, a classic fall piece that is both stylish and comforting. At shopRDR.com, buyers looking for discounts on luxury turtlenecks and sweaters need look no further than the site's expansive collection of tops by St. John Knits.
A SLEEK MOTORYCYCLE JACKET: "A good motorcycle jacket never truly goes out of style, and we saw a ton of sweet leather jackets wandering down the runways for lines like DKNY and Juicy Couture," Shine.com wrote on September 27. "They reminded us that fall is the perfect season for that cropped jacket you bought a few seasons ago to make a comeback." For an edgy fall look, the motorcycle jacket is definitely an item to consider.
ALL WHITE EVERYTHING: Like Shine.com, ShopRDR.com fully endorses the pro-White After Labor Day movement. In fact, last month shopRDR.com held a special promotion dubbed, "White After Labor Day: It's A Do!" which featured highly sought after pieces including a white leather hobo bag by Christian Dior, a white & gold lace top from St. John Knits, white heels designed by Versace, a cream patent leather woven bag by Bottega Veneta, and much more.
"It's a Do!" was the third major promotion by shopRDR.com since the beginning of September. Other recent online promotions included an event in which the online reseller invited shoppers to take "A Walk On The Wild Side," through a promotion that offered discounts on animal prints such as a zebra satchel bag by Coach, Tod's black python tote bag, an Escada crocodile print belt and a limited-edition hobo bag by Kate Spade, complete with gold-plated hardware.
At Rodeo Drive Resale, buyers can search new arrivals online from well-known fashion houses such as Gucci, Prada, Jimmy Choo and more. Depending on the popularity of the site, sellers may range from individual clients, high profile celebrities or even actual boutiques, and unlike other resale stores, consignment stores are a bit more discriminating in items they are willing to accept. This means fall favorites such as cardigans, boots and blazers are likely to be in better condition when purchased through consignment.
Currently the site is hosting a special shoe event, in which over 75 pairs of designer shoes including designer footwear by Louis Vuitton, Louboutin, Gucci, Yves Saint Laurent, Valentino and more.
Rodeo Drive Resale (shopRDR.com) has built a reputation of providing amazing deals on handbags, clothing and accessories from the top designers of upscale fashion. The company offers a 100% guarantee of authenticity on each item sold, and works daily with a network of clients looking to buy, sell, or for consignment of their luxury goods. ShopRDR.com loves high-end fashion, and believes finding a high quality, classic piece should be an easy, enjoyable -- and most importantly -- hassle-free shopping experience. For the finest in Louis Vuitton, Chanel, Prada, Gucci, St. John Knits, Christian Louboutin, Tiffany & Co. and more, visit RDR online at http://www.shopRDR.com or call 1-888-697-3725. Also find shopRDR.com's blog at http://blog.shopRDR.com.
Also find shopRDR at:
Blog: blog.shopRDR.com
Facebook: facebook.com/shopRDR
Twitter: twitter.com/shopRDR
YouTube: youtube.com/ shopRDR
Pinterest: pinterest.com/shopRDR
Rodeo Drive Resale (shopRDR.com)
1-888-697-3725
service(at)shopRDR.com