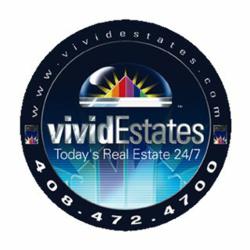 We often heard from home buyers about the inability to search homes by zip codes and neighborhood - 2 key criteria for home search. That led to the genesis of SantaClaraCountyRealEstate.org, said Shashank Shekhar, CEO, Arcus Lending
Santa Clara, CA (PRWEB) October 01, 2012
Arcus Lending, a San Jose, CA based Mortgage Lending Company, teamed up with Vivid Estates, a Los Gatos Real Estate Company to launch a new website SantaClaraCountyRealEstate.org to simplify searching for new homes for Santa Clara County home buyers.
"We often heard from home buyers about the inability to search homes by zip codes and neighborhood - 2 key criteria for home search. That led to the genesis of this website, said Shashank Shekhar, CEO, Arcus Lending.
"Shashank with his expert knowledge of online marketing was a good strategic partner, for the launch of this website", said Frank Oliver, Principal Broker Vivid Estates.
The new website features homes for Sale in the Santa Clara County organized by zip codes and communities, to simplify the search process. Visitors can create their search profile so that they get automatic alerts when home matching their criterion come on the market.
The site also offers up to date real estate market stats for all cities and zip codes by condos and single family homes, updated weekly. Regular blog posts keep visitors updated on the events and happenings in the Santa Clara County.
In addition to providing home search, the site also provides a variety of mortgage loan options in partnership with Arcus Lending. Visitors can get pre-approved for a mortgage and download for free -" First Time Home Buying 101" eBook to familiarize themselves about the home buying process.
About Arcus Lending:
Arcus Lending, a San Jose, CA Mortgage Broker and a Direct Lender offers Residential Mortgage for Home Purchase and Refinancing for California home owners. An introduction video can be watched here.
More information can be found via email - Info(at)ArcusLending(dot)com or by phone (408) 615-0655. Shashank Shekhar, leads Arcus Lending. He is an Amazon.com Best-selling Author, and widely regarded as California's # 1 Home Financing Expert.
About Vivid Estates:
Vivid Estates is a Los Gatos, CA based residential real estate brokerage, led by Frank Oliver. Vivid Estates offers clients unparalled real estate experience. Frank Oliver brings 30+ years of experience to the team and a solid reputation built on client service, trust and knowledge of the local market.