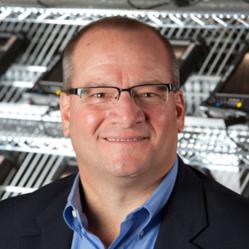 Our continued fast-paced growth and entrepreneurial culture will be a perfect fit for Jon with his extensive experience and ability to recognize market opportunities for our customers.
Hiawatha, Iowa (PRWEB) October 01, 2012
MobileDemand, the nation's leading provider of Rugged Tablet PC systems in the transportation market announces that industry veteran Jon Rasmussen has been named Senior Director of Product Management. In this role Rasmussen will be responsible for lifecycle management of all MobileDemand Rugged xTablet products.
Rasmussen brings his broad range of experience and expertise to MobileDemand from his 29 years in the data collection industry. Rasmussen's responsibilities will be to develop the company product line strategy, define product requirements and train sales and partners.
He has a track record of bringing long running, successful products to the market like the Intermec / Norand RT1700 handheld computer with interchangeable scanning and radio modules, along with early pen based systems including the Norand Pen*Key 6300/6350, Pen*Key 6100 and most recently the Intermec CS40.
Rasmussen comes to MobileDemand from Intermec Technologies where he was Marketing Director for four years. He had the assignment of researching, defining, developing and launching a series of low cost computers. This was a new product category for Intermec and was targeted to market segments in which Intermec was unable to penetrate years prior.
"One of the most challenging aspects of building a business as an entrepreneur is surrounding oneself with and hiring the right leaders" said Matt Miller, President. "Our continued fast-paced growth and entrepreneurial culture will be a perfect fit for Jon with his extensive market experience, aggressiveness, and ability to recognize market opportunities for our customers. We are truly proud to have Jon join the successful MobileDemand team and lead our product development and strategy."
In his 29+ years of experience in the data collection industry, Rasmussen has been with Intermec, Norand Corporation, PAR Technology, and Welch/Allyn. In his career, Jon has held positions from Programmer Analyst, to Product Manager, to Sr. Sales Project Manager to Industry Marketing Director. His segment experience includes Consumer Goods, Field Service, Variety Retail, C-Store, Food Service, Department Store, Warehousing and Distribution, Package Handling, and Route Accounting.
"Matt has done a great job creating and running MobileDemand, building a tremendous track record of success and has staffed it with great people," says Rasmussen. "I am really energized about the opportunity to build on their achievements and to work with Matt and his team to make MobileDemand to even more successful."
About MobileDemand
MobileDemand is the nation's leading provider of rugged tablet PC systems used in the transportation industry to improve productivity, anywhere. MobileDemand xTablets are used by mobile workers in many other industries including Food and Beverage Distribution, Manufacturing, Retail, Field Service, Military and Public Sector to cut operational costs and improve customer service. MobileDemand xTablet Rugged Tablet PCs and accessories are built military rugged to withstand harsh environments. They deliver the power, reliable performance and long-term savings companies need to achieve greater efficiency and productivity in the field. In 2012 MobileDemand earned the position of 1,034 on the 2012 Inc. 500/5000 list of the nation's fastest growing private companies. The company has built its success on a commitment to innovation everywhere – in product design, customer relationships and in its channel. President Matt Miller also received recognition as a finalist for the prestigious 2012 Ernst & Young Entrepreneur of the Year award. MobileDemand. Innovation everywhere. Productivity anywhere. Additional information is available at http://www.RuggedTabletPC.com.