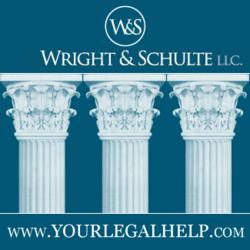 If you sustained Imprelis damage to your trees after Imprelis use, contact Wright & Schulte LLC today for a free Imprelis lawsuit evaluation at http://www.yourlegalhelp.com, or call 1-800-399-0795.
Vandalia, OH (PRWEB) October 01, 2012
Wright & Schulte LLC, a leading national law firm and Ohio personal injury law firm / Ohio auto accident law firm has filed an Imprelis lawsuit on behalf of an Iowa property owner who sustained Imprelis permanent damage to trees, allegedly due to DuPont's Imprelis herbicide. The complaint, which was filed in U.S. District Court, Southern District of Ohio on September 7, 2012, names E.I. Du Pont De Nemours and Co. as Defendant (4:12-CV-418).
According to the complaint, DuPont brought Imprelis to market based on a conditional registration granted by the U.S. Environmental Protection Agency (EPA) in August 2010. The company began widely marketing and selling Imprelis in 2011, touting the herbicide as a safe and effective way to treat the roots and shoots of the most common and hard to kill broadleaf weeds present in turf grass without any negative impact on surrounding plants. Shortly after DuPont brought Imprelis to market, reports began emerging that trees located in proximity to Imprelis application sites were yellowing and dying, prompting the company to stop sales of Imprelis on August 4, 2011. On August 11, 2011, the EPA issued an immediate stop sale order for Imprelis, after DuPont submitted reports of more than 7,000 instances of tree damage. The complaint alleges DuPont's Imprelis herbicide resulted in death and damage to tens of thousands of trees, and will likely cause damage to tens of thousands more.
According to the Imprelis lawsuit, the Plaintiff entered into a contract with a lawn care company in the Spring of 2011 for the care and maintenance of the lawn at his property in Urbandale, Iowa. The company applied Imprelis to the Plaintiff's lawn one time, on May 5, 2011. The lawsuit alleges that trees on the Plaintiff's property were permanently damaged by and as a result of Imprelis. As of May 22, 2012, browning, curling, signs of death and in some instances complete death are evident on at least one, including but not limited to, full grown and mature Red Maple.
The Imprelis tree damage lawsuit further alleges that DuPont's representation of Imprelis as being environmentally friendly and safe to use is simply not the truth, and that in its relatively short time on the market, DuPont's Imprelis has proven to be a frighteningly effective tree killer. Due to the nature of Imprelis contamination, the Plaintiff asserts that he has yet to discover the full extent of the damage caused by Imprelis including but not limited to damage to trees, plants, shrubs and/or soil remediation.
According to a recent report from The New York Times, DuPont has acknowledged receiving more than 30,000 claims from property owners who sustained damage to their trees following Imprelis applications. These claims are in addition to thousands of lawsuits currently pending in U.S. District Court, Eastern District of Pennsylvania before Judge Gene E.K. Pratter (In re Imprelis Herbicide Marketing, Sales Practices and Products Liability Litigation, Case No. 11-md-2284). According to the Times, property owners who are participating in DuPont's own compensation program must waive their right to sue before they can collect any restitution. Several homeowners interviewed by the Times also expressed frustration with the pace of DuPont's Imprelis claims process and communications from the company. In light of these concerns, Wright & Schulte LLC is urging property owners to seek legal counsel before accepting any compensation offer from DuPont.
[green.blogs.nytimes.com/2012/06/22/dupont-facing-30000-claims-for-tree-deaths/]
Wright & Schulte LLC offers free lawsuit evaluations to property owners who suffered tree damage and death following application of Imprelis. Please visit http://www.yourlegalhelp.com, or call 1-800-399-0795 to learn more about your options for legal recourse.
About Wright & Schulte LLC
Wright & Schulte LLC, a leading personal injury firm, is dedicated to the belief that America's legal system should work for the people. Every day, the attorneys of Wright & Schulte LLC stand up for the rights of people who have been injured or wronged, and fight tirelessly to ensure that even the world's most powerful corporations take responsibility for their actions. If you're looking for a law firm that will guarantee the aggressive and personal representation you deserve, please do not hesitate to contact Wright & Schulte LLC today. Free case evaluations are available through http://www.yourlegalhelp.com, or call 1-800-399-0795.
Contact:
Wright & Schulte LLC
812 East National Road
Vandalia, Ohio 45377
1-800-399-0795