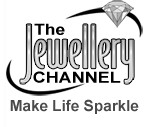 At TJC we wanted to celebrate those born in October whose gemstone is opal by giving them an irresistible collection of these beautiful gems to choose from, no matter what their budget.
(PRWEB UK) 1 October 2012
The birthstone for people born in October is the beautiful gem known as opal. These semi-precious jewels come in a wealth of different colours and captivate the eye with their superb sparkle. To celebrate those born in this month, The Jewellery Channel (TJC) website has added some beautiful new designs that display opals in their best light.
There is now a fresh range of opal jewellery creations catering to all tastes – from people who like a classic, elegant, vintage style to those who enjoy a unique, adventurous, contemporary look. Furthermore, these high quality opals are often combined with some of the most alluring gems to compliment them, including rare tanzanite, garnets, sapphires and diamonds.
In addition to offering the widest range of gems in the world, The Jewellery Channel is known for quality when it comes to the metals they are set in – all of their items are made with platinum, white/yellow gold or sterling silver.
Some of the opal designs that people born in October and jewellery enthusiasts alike will find captivating include the breath taking Ethiopian Welo opal and diamond twist ring with platinum overlay, the large opal 21.2 carat triplet pendant with deep flashing colours that dazzle the eye, an outstanding 14 carat Jalisco Fire opal solitaire ring set in yellow gold, the elegant Australian white opal bracelet and classic opal lever backed earrings which catch light wonderfully.
For those who prefer more modern, original designs, the artisan crafted bracelet made from opaque dendritic opal and deep red Mozambique garnet is certainly unique, along with exquisitely crafted pendants containing a large Australian boulder opal plus a Sri Lankan white sapphire set in ultra-contemporary shapes made from sterling silver.
The Jewellery Channel website has a dedicated section for their vast opal collection, and customers are further able to find precisely what they're looking with ease by being able to shop using a number of criteria - jewellery type, brand, metal, gem weight, price range and sale items.
In addition to their online presence, TJC also broadcasts to more than 30 million homes in Britain and the Republic of Ireland, as well as in the US, through their popular TV shopping network. They have gained a leading reputation not only for the quality and variety of their jewellery, but also for being much more affordable than High Street shops. They are able to keep their costs so appealingly low because as part of a conglomerate they cut out 'the Middleman' by making many of the jewellery items themselves.
TJC's opal jewellery collection ranges from as little as £10.99 to the 'Sky's the limit' category where at the highest price of £900.99 customers can get a bargain 3.900 carat ring complete with a large Ethiopian opal and 20 smaller diamonds set in yellow gold.
CEO of The Jewellery Channel, Sri Burugapalli, commented: "At TJC we wanted to celebrate those born in October whose gemstone is opal by giving them an irresistible collection of these beautiful gems to choose from, no matter what their budget."