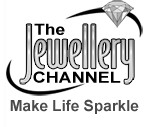 We are constantly looking to give our customers not only the best quality emeralds at the most affordable prices, but also to constantly provide fresh jewellery designs for them to add to their collection
(PRWEB UK) 3 October 2012
The Jewellery Channel (TJC) website has now enhanced their emerald offering with some stunning new creations for shoppers to get excited about.
From platinum rings with a gorgeous array of emeralds in a cluster setting, to white gold pendants featuring a stunning pear shaped 1.15 carat emerald of Columbian quality, enthusiasts of this Royal green gemstone now have a wider range to choose from.
Other emerald designs come complete with no less than six diamonds set into a gold ring, while customers can also get value for money by opting for a necklace and earring set that features fifty-four emeralds of differing sizes dangling elegantly from their sterling silver design.
The Jewellery Channel, which in addition to its website runs a TV shopping network that broadcasts to more than 30 million homes in Britain and the Republic of Ireland alone, is known for offering jewellery of the highest quality at surprisingly affordable prices. They are able to keep their costs significantly lower than High Street retailers because they are part of a conglomerate which handcrafts many of their own items to effectively cut out 'the Middleman'.
In addition, TJC's website carries a range of exclusive jewellery – earrings, rings, bracelets, necklaces and watches - from up and coming designers who are gaining a prominent reputation for having their creations on display at celebrity events and on cat walks. Some of the brands they offer are Rachel Galley, Lucy Q, J Francis and Swarovski Elements.
The dedicated emerald page on The Jewellery Channel website also makes it easier for customers to find precisely what they're looking for without any fuss by allowing them to shop by jewellery type, brand, metal, gem weight and price.
Their emerald jewellery collection ranges from as little as £19.99 for rings and pendants that appear as if they cost at least five times the amount, to the supremely high-end category of items that retail for over £500.
CEO of The Jewellery Channel, Sri Burugapalli, commented: "We are constantly looking to give our customers not only the best quality emeralds at the most affordable prices, but also to constantly provide fresh jewellery designs for them to add to their collection."
He added: "Who can say that emeralds are not one of the most alluring precious gems on earth? They give an air of Royalty to the wearer and have an inherent sparkle that is undeniably rich and luxurious. For this reason, we are proud to be able to continue offering beautiful new emerald jewellery designs at TJC that match every type of budget and style preference."