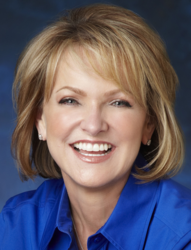 For every book sold, one is given to a foster kid or foster alumni.
Newport Beach, CA (PRWEB) October 03, 2012
Rhonda Sciortino, author of Succeed Because of What You've Been Through and The Prayer That Covers It All, experienced abandonment, abuse, poverty, hunger, and homelessness as a child. But before you feel sorry for her, you'll want to hear the rest of the story.
Sciortino used the coping skills from her childhood survival to buy her first piece of real estate at 19 and to start her own business and develop it, along with her other investments, into a multi-million dollar balance sheet.  Her business? Child Welfare Insurance Services, the only insurance organization in the United States founded solely to protect people and organizations that help heal children who are victims of abuse. Through her business, Sciortino was able to combine her passion for victims of child abuse with her vocation in insurance.
Now Rhonda Sciortino hopes to help others to do what she's done. She says, "I wasn't the smartest, the prettiest, or the luckiest person. I didn't marry a wealthy man or buy a winning lottery ticket. I have achieved a level of success in life because I saw a need and was willing to work hard to meet that need." Sciortino believes that everyone has the ability to grab their piece of the American dream when they combine passion with strong work ethic.
Through her writing, speaking, podcasts, and other media appearances, Sciortino shares how others can mine the lessons out of the adversity they've experienced, identify their strengths, and leverage those strengths to succeed personally and professionally.
Sciortino sold her company and now serves as the National Child Welfare Specialist for Markel Insurance Company. She is the chairperson for Successful Survivors Foundation, and serves as a spokesperson for Foster Care Alumni of America. To put a book in the hand of a young person who can benefit from it, go to the http://www.Rhonda.org online store.