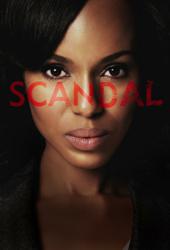 Shoes are really important to finding the character, because once I know how the woman walks, then I know a lot more about her.
(PRWEB) October 10, 2012
Today, Rodeo Drive Resale (http://www.shopRDR.com), premier reseller of 100% authentic Prada heels, Christian Louboutin shoes, discount St. John Knits and other luxury favorites, takes a look at three shows that mix high fashion with grand entertainment.
1) SCANDALOUS SHOES: Kerry Washington's character in the popular political drama "Scandal," has her hands full: Keep her clients out of jail and her outfits impeccable. In a recent interview, the 35-year-old actress revealed the most important part of her onscreen wardrobe: "Shoes are really important to finding the character, because once I know how the woman walks, then I know a lot more about her," she said. "We really gravitate towards these platform heels," she adds, showing a pair of skyscraper patent Christian Louboutins that she swears are really comfortable."
2) SINGLE AND STYLISH: The beautiful ladies of the VH1 show "Single Ladies" are in constant pursuit of love, success and style. While fashion is at the center of many of the show's episodes, it also plays an important role behind the scenes as well. In June, "Single Ladies" stylist Anthony L. Williams told VH1 that every day is Christmas when it comes to outfitting the show's cast: "When I come in, I feel like I'm Santa Claus. When I come in, I deliver sparkly, pretty things for them to enjoy and then I leave. Working with Stacey Dash, I was really in a full-time capacity in charge of everything: the earrings, the shoes, the bags. Now when I come in, it's more that I'm doing something special for them, whereas we're not working every day together and getting on each other's nerves."
3) REVENGE NEVER LOOKED SO REGAL: Prada, L'Wren Scott and Mulberry are just a few names that can be associated with the hit television series "Revenge," now in its second season. The drama, which stars Emily VanCamp as a woman bent on taking down a group of treacherous socialites, has become a fan favorite due in part to its steamy storyline and stylish cast. "The clothes are really important because it shows we're not in New York (City). It shows that we're not in the South. We're not in San Francisco," Jill Ohanneson, who outfits the cast of ABC's "Revenge," told CNN in a September interview. "What I try to do is really place us in that particular world. That world of leisure. You know, 'Am I going to go golfing today? Am I going to go sailing today?'"
Lovers of luxury footwear from such upscale fashion houses as Prada and Christian Louboutins are cordially invited to take part in the latest promotion from shoprdr.com. During their discount designer shoe deal, over 75 pairs of designer shoes including designer footwear by Louis Vuitton, Gucci, Yves Saint Laurent, Valentino and more. This event will be for a limited time only, so shoppers are encouraged to visit shopRDR.com today in order to take advantage of the great savings.
ShopRDR.com's discount designer shoe sale marks the fifth major promotion from the popular online reseller as of late, as shopRDR.com held both its Labor Day Weekend sale and its animal print campaign, "Walk On The Wild Side" earlier this month. The successful Labor Day Weekend sale offered savings of up to 25% off all designer clothing and an additional 15% off all designer shoes with free shipping on orders of $200 or more
As with every item available through shopRDR.com, all shoes included in the sale are backed by a 100% money-back guarantee of authenticity. In addition to their sales, shopRDR.com offers one of the best deals on consignment in the business, paying up to 70% of the final selling price for handbags, shoes, jewelry, accessories and watches on consignment.
Rodeo Drive Resale (shopRDR.com) has built a reputation of providing amazing deals on handbags, clothing and accessories from the top designers of upscale fashion. The company offers a 100% guarantee of authenticity on each item sold, and works daily with a network of clients looking to buy, sell, or for consignment of their luxury goods.
ShopRDR.com loves high-end fashion, and believes finding a high quality, classic piece should be an easy, enjoyable -- and most importantly -- hassle-free shopping experience. For the finest in Louis Vuitton, Chanel, Prada, Gucci, St. John Knits, Christian Louboutin, Tiffany & Co. and more, visit RDR online at http://www.shopRDR.com or call 1-888-697-3725. Also find shopRDR.com's blog at http://blog.shopRDR.com.
Also find shopRDR at:
Blog: blog.shopRDR.com
Facebook: facebook.com/shopRDR
Twitter: twitter.com/shopRDR
YouTube: youtube.com/ shopRDR
Pinterest: pinterest.com/shopRDR
Rodeo Drive Resale (shopRDR.com)
1-888-697-3725
service(at)shopRDR.com