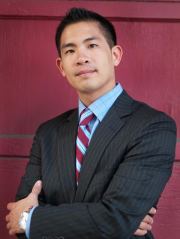 It is about the lifestyle and the legacy that you want to leave behind.
Seattle, WA (PRWEB) October 09, 2012
It is important for small businesses to have an online presence today since millions of potential customers are using social media and shopping online for merchandise and services. Statistics show that over 34,000 searches happen per second on Google. Facebook reports that it has more than 845 million active users; Twitter claims over 200 million "tweets" each day. Amazon recorded $17.8 billion in sales in 2011.
Digital Marketing Consultant Bernard Ablola, will help participants develop a strategy to tap into this online market. Bernard Ablola is a marketing strategist with Marketer's Black Book, an offline marketing and online marketing consulting firm. At Marketer's Black Book, Ablola works with business owners on brand development, content strategy, social media marketing and search engine optimization (SEO) strategies.
Prior to starting Marketer's Black Book, Ablola was sought out by the Microsoft Corporation as an analysts to help launch the company's adCenter Platform. While at Microsoft, Ablola help Fortune 500 companies define their digital marketing strategy. This included large automotive, retail and travel companies.
Bernard Ablola now focuses on helping small business owners and corporations with marketing their efforts through social media marketing and search engine optimization techniques.
Ablola holds a master's degree in business administration from Seattle University.
In addition to Ablola, other keynote speakers include Ryan Bush, an online real estate investor; Brian Hanson, a traffic and lead generation consultant, and Francis Ablola, a marketing strategist and advertising copywriter. Bernard Ablola, Ryan Bush, Brian Hanson and Francis Ablola are founders of Marketer's Black Book.
The conference will focus on helping participants build a personalized Internet marketing plan, establish a professional presence on the web, drive qualified leads to their business, and create lead magnets to attract more customers. Other conference topics include Facebook marketing, local business marketing and pay-per-click advertising.
The conference will be held from November 9th to November 11th, 2012 at the Wyndham Jacksonville Riverwalk. The cost of the event is $497. To register for the conference or for more information, go to http://www.internetmarketingforbeginners.com/live/