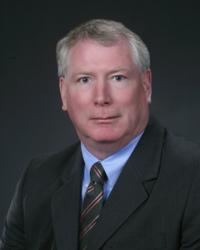 Early adapters of new financial regulations place themselves at a distinctive competitive advantage.
BOSTON, MA (PRWEB) October 01, 2012
A former Financial Industry Regulatory Authority, Inc. (FINRA) examiner and Chief Compliance Officer, Patrick W. McKeon JD, CFP,® recently launched a new consulting venture, ComplianceNow.Biz, that is designed to help financial firms adapt more quickly to the industry's intensifying regulatory requirements.
"Rather than standing in the way of growth, compliance obligations can be a natural complement to business development," Mr. McKeon said, in describing his new venture. "Early adaptors to new rules will find themselves at a distinct competitive advantage."
ComplianceNow.Biz will provide financial firms with immediate access Mr. McKeon's skills and experience for their own business development initiatives. Most recently, Mr. McKeon leveraged his expert proficiency in regulatory compliance management, strategy formulation, and new business development skills in helping to successfully launch and grow a broker-dealer, investment advisory, and transfer agency business that currently administers over $36 billion in 529 college savings program assets.
With more than 27 years of professional experience, Mr. McKeon sees ComplianceNow.Biz bringing a more cost-efficient capability to the regulatory services market. "For example, my broad understanding of the necessary agreements required to launch and support an investment company distribution network," he continued, "can be leveraged for substantially less than a traditional law firm would charge."
Mr. McKeon has also authored two recent papers, A Blueprint for Building a Broker Dealer and What Every Mutual Fund Board Director Should Know that are available for download at http://www.compliancenow.biz.
More about Patrick W. McKeon JD, CFP®
Before founding ComplianceNow.Biz, Mr. McKeon gained a comprehensive understanding of sophisticated investment vehicles, distribution strategies and financial structures by working with the Financial Industry Regulatory Authority, Inc. (FINRA), broker dealers, investment managers, mutual funds, custodians and transfer agents over the course of 27 years.
More about ComplianceNow.Biz
ComplianceNow.Biz represents a financial services platform of integrated regulatory, business development and marketing services supervised by Patrick W. McKeon JD, CFP® and his team. An affiliate of Patrick W. McKeon, LLC, ComplianceNow.Biz is dedicated to applying best industry practices to the wide variety of compliance-related marketing challenges confronted by broker dealers, financial advisers, investment companies and hedge funds.