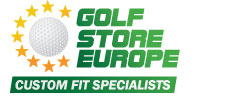 Mizuno JPX825 Irons Have Plenty to Offer
(PRWEB UK) 4 October 2012
While the weather is still holding out in some areas of Europe is a good time to treat yourself to a set of the new Mizuno JPX825 irons. The folks at GolfStoreEurope tell us that while this new set of irons is selling so well, the pre-orders for the new drivers are exceeding expectations. The representative we talked to went on to say that one of the most common reasons given for the intense popularity of this new set of Mizuno irons, is that they have been designed with the largest "sweet spot" that Mizuno has ever built into an iron.
Mizuno JPX825 Irons Have Plenty to Offer
What else does Mizuno have up its sleeve that has made their new JPX825 irons so popular that they were released ahead of the matching drivers? In talking to the GolfStoreEurope representative we found that golfers love them for their ability to deliver outstanding distance while being extremely forgiving. The new Mizuno JPX825 irons are the ideal set of irons no matter how well you play or how big your handicap may be.
If you are still playing with the same old set of irons you have been using for the past few year because you thought the new Mizuno JPX825 irons would not be available until October when the matching drivers become available, you don't need to. According to the GolfStoreEurope representative we were talking to, you will find them available at any of their stores ready to be custom fitted for you.
GolfStoreEurope is Europe's leading provider of specialist golf equipment. Based in Ireland and boasting stores up and down the country, the retailer also gives customers the opportunity to order an array of top golf accessories on the web – head over to golfstoreeurope.com and check out the ever-expanding range of products now available at the click of a button. The staff at the company emanates a clear passion for the sport and so is able to cater for both amateur and professional golfers alike.