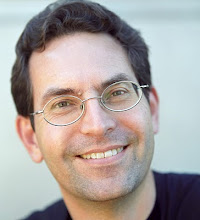 Boston, MA (PRWEB) October 01, 2012
Iatric Systems, Inc. (http://www.iatric.com), provider of healthcare IT software and interface services, is hosting a webcast on October 11, at 2:00 ET, "The Roadmap to Stage 2" with Dr. John Halamka, CIO of Beth Israel Deaconess Medical Center. Beth Israel Deaconess Medical Center has been named the Number 1 technology innovator in the United States in this year's InformationWeek 500, which is an annual list of the top technology innovators in the United States.
There have been many discussions about Meaningful Use Stage 2 since the ruling was finalized on August 23, 2012, but what Eligible Hospitals (EH), Critical Access Hospitals (CAH), and Eligible Professionals (EP) are not hearing is how to meet these objectives by the 2014 deadline.
In this webcast, Dr. Halamka will lay out his roadmap for achieving attestation, highlighting the difficult objectives of interoperability and patient engagement required in the new Meaningful Use Stage 2 rulings.
To register for the Oct. 11 webcast, visit http://goo.gl/tGh0t
About Dr. John Halamka
Dr. John D. Halamka, MD, MS, is Chief Information Officer of Beth Israel Deaconess Medical Center, Chairman of the New England Healthcare Exchange Network (NEHEN), Co-Chair of the HIT Standards Committee, a full Professor at Harvard Medical School, and a practicing Emergency Physician. For more information, visit Dr. Halamka's blog at geekdoctor.blogspot.com or follow him on Twitter @jhalamka.
About Iatric Systems
Recognized by Inc. 5000 as one of the fastest growing privately held companies for the past five years, Iatric Systems helps hospitals and health systems leverage their HIS investment with software, interfaces, and reporting services. Since 1990, more than 1,000 hospitals worldwide have implemented Iatric Systems solutions; optimizing patient care and staff workflow in clinical, financial, and administrative areas. Iatric Systems was acknowledged on the Healthcare Informatics Top 100 Healthcare IT Revenue list in 2009/2010/2011/2012 and the Modern Healthcare Best Places to Work in Healthcare IT in 2009/2010/2011/2012. For more information, please contact info (at) iatric (dot) com or visit http://www.iatric.com.