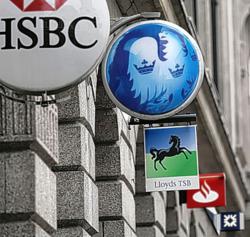 EZBOB is the first fully automated platform dedicated to providing working capital for online sellers.
London, England (PRWEB UK) 1 October 2012
EZBOB is proud to announce that the first three weeks since the launch have seen over three thousand unique visitors and small business applicatoins exceeded management's expectations by two-fold.
Small business owners are in need of working capital yet today's reality is that the banks are simply putting off small business applicants. Tomer Guriel, CEO of EZBOB stated "banks typically grant loans to businesses based on the financial strengths of the company; lending decisions are heavily biased towards the business's financial statements. Unfortunately, many small businesses do not have financial statements prepared and if they do, rarely are they audited." For the banks, underwriting loans to small businesses requires gathering documentation which is simply too expensive and time consuming. "One can recognize why banks prefer lending to bigger companies instead of smaller ones" concluded Mr. Guriel.
Why can EZBOB reach a quick decision while a high street bank takes weeks to reach the same conclusion? EZBOB's advanced systems link up to a business's records electronically and use proprietary modules in reaching an underwriting decision. By gathering all the necessary data electronically, EZBOB can approve a business loan in a matter of minutes, with no human interaction.
EZBOB is exhibiting at the E-Commerce EXPO in London on Oct. 2 and Oct. 3
The EZBOB team invites you to visit us at Booth #100 at the expo to learn more about what EZBOB can do for your business. You are also invited to hear EZBOB's CEO, Tomer Guriel speak on how EZBOB is transforming the e-commerce lending marketplace. Tomer is speaking at 2:30 on Oct 2 and at 1pm on Oct. 3 at the Payments Theatre at the expo.
About EZBOB
EZBOB is the first, fully automated platform focused on providing working capital to small to medium e-tailers in the UK. EZBOB customers make up a considerable part of the UK e-commerce market which had total sales of £68.2bn in 2011. To apply for financing, e-tailers simply have to visit http://www.ezbob.com, apply for loan (it takes under ten minutes), and if qualified money will be in their account in thirty minutes or less.