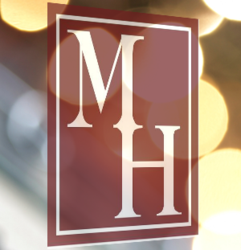 Over the past 35 years, our business has continued to expand throughout the state of Washington.
Kennewick, WA (PRWEB) October 11, 2012
From September 11-14, 2012, Mitchell Humphrey and the Washington Finance Officers Association members attended their annual conference in Kennewick, Washington to discuss current issues and learn new methodology to simplify their business with better community development and financial management solutions.
Mitchell Humphrey joined these pioneers to display its finely polished Financial Management Software (FMS) and its full suite of web-based FastTrackGov® (FTG) government solutions. Supporting these organization's efforts to "go green", Mitchell Humphrey's products provide fully electronic workflow, allowing them to automate all their processes at an affordable cost.
"Over the past 35 years, our business has continued to expand throughout the state of Washington. Attending the WFOA affords us with the opportunity to meet with our clients to discuss new challenges they are facing every day and pushes us to provide them with the most effective solutions available," stated Kim Schaefer, President and Chief Operating Officer of Mitchell Humphrey.
Adapting to changes in government accounting regulations and restrictive budgets is challenging local officials to become more effective and efficient. These topics lead them to explore new techniques to help facilitate implementation of new and creative ideas, maximize revenues, and expand self-service options for citizens, businesses, and employees.
"From the initial project kick-off meeting to go-live, the entire implementation and training process was excellent. Mitchell Humphrey's people really do make a difference. It's obvious that they truly care about the client and work very hard to help them succeed," exclaims Karen Goodwin, Chief Accountant at Douglas County, Washington.
Interested participants learned how having an on-line citizen portal could easily centralize citizen communication and allow them to consolidate and track information across departments. They soon discovered that it could also allow residents to communicate with multiple departments on-line from their home computer, iPhone, or iPad.
About Mitchell Humphrey
Since 1977, Mitchell Humphrey has been providing software and services to clients in both the public and private sectors through their financial management systems and their web-based government and community development product line, FastTrackGov. Today, clients across North America benefit from our solutions in citizen services, accounting, human resources/payroll, community development, and cashiering.