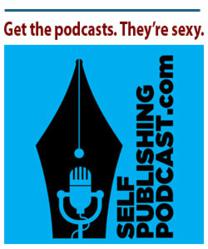 The "Self Publishing Podcast" uses the tagline: Where If You Want Something Done Right, You've Got To Do It Yourself.
Cincinnati, OH (PRWEB) October 02, 2012
Paid and free options are everywhere online, all of them boasting plenty of ways to self-publish. Much of this advice is conflicting, and many of the voices are coming from sources who haven't been there or done that themselves. The Self Publishing Podcast teaches writers the ins and outs for free, with advice that's so fresh, it makes nearly everything else available in blogs, books and courses seem stale by comparison.
The "Self Publishing Podcast" uses the tagline: Where If You Want Something Done Right, You've Got To Do It Yourself." This says a lot about what listeners should expect from the beginning.
Johnny B. Truant introduces each show with "How to get your words out there without contending with agents, publishers or any of the other "explicatives" out there." These guys make learning the industry entertaining and informative all at the same time.
Masters of self-publishing, Sean Platt and David Wright, "Kings of Serialized Fiction" and authors of the smash hit post-apocalyptic serial fiction series Yesterday's Gone, happily teach other writers how they've been able to make writing fiction their full-time jobs, writing stories that have earned them more than 300 5-star reviews for serial fiction that reads more like an episode of LOST or Dexter than the traditional novel.
Platt and Wright have teamed with the author of Bialy Pimps, and the upcoming "Fat Vampire," Johnny B. Truant, to deliver a highly entertaining, yet always educational podcast that helps to set writers (and their careers) on fire...if they apply what they learn from the podcasts.
The show is only a half-year old, and yet it has already been downloaded thousands of times, received more than 40 5-star reviews, and hosts self-publishing wonders such as Joanna Penn and Hugh Howey, along with well known online content marketers and authors such as Paul Wolfe and Ed Robertson.
The goal of the Self Publishing Podcast is to teach writers what they need to know, when they need to know it, and all without putting them to sleep for an hour. There are plenty of courses, but most focus on teaching writers the same old lessons, and often in a similar (tired) voice.
Truant, Platt, and Wright's banter, though often irreverent, has a purpose. They've called themselves the Howard Stern's of self-publishing, and word of their high-quality podcast is spreading nearly as fast as word of their books.
"We're not interested in teaching a course or building a product, we're just interested in helping writers do what we've done," said Platt in a recent episode with content marketing video guru, Paul Wolfe.
The guys' genuine attitude and light approach to teaching and delivering highly useful material that remains forever engaging is earning them the reputation and respect they deserve.
The Self Publishing Podcast airs weekly on iTunes, as well as on YouTube.
Writers interested in learning the nuances of a new industry are encouraged to call in with questions. Listeners can call in to 641-715-3900 x406770. Use caution when approaching these hilarious teachers...listeners have been known to walk away with powerful information, and hernias from laughing too hard.
Subscribe to the Self Publishing Podcast and stay up-to-date as new episodes are released.