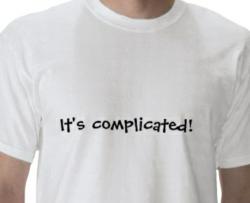 (PRWEB) October 01, 2012
Zane Benefits, which provides comprehensive and flexible alternatives to traditional employer-based health insurance, today published information summarizing annual and lifetime limits for HRAs.
The information was published to Zane Benefits' new health care reform blog.
The Department of Health and Human Services describes Annual and Lifetime Limits as follows:
"The Affordable Care Act prohibits health plans from putting a lifetime dollar limit on most benefits [one receives]. The law also restricts and phases out the annual dollar limits a health plan can place on most of [one's] benefits — and does away with these limits entirely in 2014."
In the publication, Zane Benefits covers the following questions about Annual & Lifetime Limits for HRAs:

Special Exemptions for Certain Account-Based Medical Expense Reimbursement Plans
Determining if an HRA is Exempted
Awaiting Guidance on Non-Exempted HRAs
Special Waiver Program for Non-Exempted HRAs
More Information on the Annual and Lifetime Limit Rules
The post explains how to determine whether an HRA is exempt, covering five different HRAs including Integrated HRAs, Flexible Spending Account HRAs, Excluded HRAs, Excepted HRAs and Retiree HRAs.
Read the full post on Annual & Lifetime Limits for HRAs