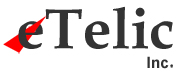 The more people saw us develop working mobile and web applications in a matter of minutes, the more the word about the new product spread, and we were absolutely inundated with visitors every hour of every day of the trade show.
Richmond, VA / Indore, India (PRWEB) October 02, 2012
Creators of Turanto recently exhibited edu-Turanto, an education vertical of the rapid mobile and web application platform Turanto, at the World DIDAC trade show in New Delhi, drawing hundreds of influential educators and trainers each day of the three-day conference.
World DIDAC India is the only event in the region for educational material and training and technology-based solutions for all levels and sectors of the Indian education & training industry. The focus of edu-Turanto is "Helping Children Build Their Future With Technology."
"It is not easy for businesses to find good programmers and software developers. Developing good software is difficult. However, it doesn't need to be, and neither should teaching how to write good software," explained Makarand Paithane, head of business development and sales for Turanto. "Turanto is a revolutionary concept that is changing the way children are taught software development."
According to Paithane, all children are growing with technology, but to learn to develop technology is hard. Turanto eases them in. It provides a way for them to instantly see what they are developing and start using it. Once they are hooked by seeing their software run on mobile and web, they can now begin making changes – to HTML, to code, to data – and soon they are learning without realizing it. The Turanto curriculum ensures that by the time children graduate, they have a strong resume. They would have built several complicated applications focusing on real life situations.
"It was extremely difficult for attendees to get even near our booth during most of the conference," said Paithane. "The more people saw us develop working mobile and web applications in a matter of minutes, the more the word about the new product spread, and we were absolutely inundated with visitors every hour of every day of the trade show."
"People were stunned with the power of Turanto, how the Turanto team produced an ultimate platform for the common end-user, reducing IT dependency. Many of decision-makers were overwhelmed by the product and gave 'hats off' to the team's innovation."
Turanto is a cloud-based modeling tool that enables people to create complex, working mobile and web applications in minutes. According to Paithane, it is a perfect product for the education and training industries because Turanto allows students to focus initially on general problem solving that interests them.
According to Paithane, Turanto is an excellent example of reverse engineering as a large percentage of students in school and college could not develop their applications, as this is very long cycle. Students by nature want instant gratification of what they do and Turanto helps them in this and their learning process.
"After keying in general requirements from initial analysis, a working application is generated immediately, which is very rewarding to the student and instills excitement in wanting to continue to learn. Later, as the student absorbs more knowledge on the overall process of developing an application effectively, code can be downloaded and the student can begin modifying the code, further customizing the application. Turanto is a win-win platform for students, educators, trainers and business people in general," Paithane explained.
"We believe there are thousands of educational institutions and training organizations that can use this development platform and its unique methodology to more effectively teach programming principles to millions of students worldwide," Paithane noted.
eTelic is offering a free White Paper detailing the educational and training advantages of Turanto in the classroom at any level of learning. Email info(at)turanto(dot)com to request the White Paper.
About Turanto
Turanto is a cloud-based modeling tool that enables business analysts and developers alike to create significantly complex—and working—applications in minutes. It embodies the principles of developing reproducible-quality software quickly, thus enabling a new level of collaborative application development.
Together with creative, business-savvy personnel, Turanto frees a business to automate its processes without incurring significant developer expenses, and conversely enables IT to conquer its ever-growing mound of application requests.
The product automatically creates a user interface and database, and uses simple drop-down boxes to build the application by specifying what items you want managed and how they relate to one another. The prototyped web application produced by Turanto includes features such as role-based security, single sign on, workflow, auditing and journaling, search, and reporting.
Using the Turanto platform, anyone can develop a feature-rich working application in minutes, and then have others use it and provide feedback. Changes to the application can be made easily and quickly, and final versions can stay in the cloud for easy access by all in the organization, or the code can be downloaded and deployed in your own IT environment. A Turanto web application also provides all of necessary services that are optimized for experience on mobile web browsers -- no re-coding is required.
Once an application is developed using Turanto, software developers can download the application's code, then use the programming language C# to add any needed business rules to the application. Developers also can customize the user interface and other areas of the application.