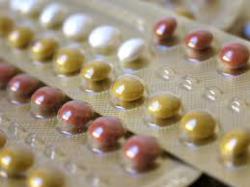 Cary, NC (PRWEB) October 02, 2012
InstantGMP-Lite™ is a new approach for managing production of products that must comply with Good Manufacturing Practices (GMP). It was developed to make GMP manufacturing easy. This software uses a modernized approach to managing production with electronic batch records. The system is 21 CFR Part 11 compliant and follows all GMP requirements.
InstantGMP-Lite™ is a streamlined version of the full featured manufacturing execution system, InstantGMP™, but provides a low cost, simplified alternative for enhancing productivity. InstantGMP is currently evaluating advice on how to make it attractive to dietary supplement manufacturers. Collecting opinions on what is needed to help manufacturers become more competitive while reducing their overhead costs will make this a more valuable productivity enhancement tool.
This electronic batch record software is now ready for beta testing. InstantGMP is currently looking for firms who makes dietary supplements or herbal products to serve as beta sites.
About InstantGMP™
InstantGMP™ is a web-based 21 CFR Part 11 compliant manufacturing execution system that handles the entire process of GMP manufacturing of pharmaceutical products and dietary supplements. It has hard coded quality assurance procedures built in to prevent errors, to maximize quality and to assure GMP compliance. The application comes with a complete set of manufacturing SOPs that can be easily assimilated into any existing quality system. This cloud application can be accessed remotely through any internet connection. It simplifies documentation and approval procedures, reduces production times, improves quality and allows capacity to expand without adding additional staff. The InstantGMP™ manufacturing execution system has been in use since 2004.