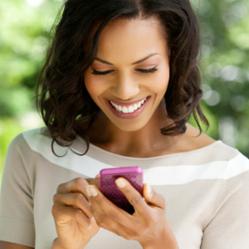 With the flexible cloud-based Trilibis technology, Hollywood Psychics can build out its entire site, with all of its complex functionality, for every type of mobile device.
Langhorne, PA (PRWEB) October 01, 2012
It doesn't take a psychic to predict that companies and websites without mobile versions are doomed to lag behind. But going mobile is not always a seamless process. The multitude of devices and their reduced dimensions sometimes lead to cuts and abbreviations that do not provide the robust experience of a full website.
Not so with the soon-to-be-unveiled mobile site of Hollywood Psychics, the popular online psychic service, scheduled to launch next week on the SmartPath® cloud-based platform from Trilibis Mobile.
"For our mobile site to provide a meaningful experience, it has to offer everything our online website does," explained Maryanne Fiedler, marketing Director for Psychic Source, "including access to customers' accounts, listings of available psychics, the ability to update settings and rate readings, and connectivity to social media."
In other words, whether on a computer or a mobile device, a Hollywood Psychics customer needs to be able to do pretty much everything the service offers. Plus, the extra bonus is that "they can get a psychic reading right on their mobile device," added Ms. Fiedler.
"Trilibis made it easy for us to integrate their technology into our own back-end configurations, and it enables us to deliver a full-featured version of our site to pretty much every type of mobile device," said Galina Woshczyn, Hollywood Psychics Director of Development, who is overseeing the mobile build-out. From their end, Trilibis found working with Hollywood Psychics "one of the smoothest experiences we've had with mobile website development," said Ted Verani, SVP of Sales and Marketing. "Hollywood Psychics is a perfect example of a complex site that is beautifully translated to full-featured mobile experience using our SmartPath® platform," he added.
About Hollywood Psychics:
Hollywood Psychics is an established provider of psychic readings by phone and online chat, appealing to a young professional demographic. Hollywood Psychics experts specialize in astrology, horoscopes, numerology, tarot cards, clairvoyant readings, and many other psychic disciplines. Hollywood Psychics believes in its community of authentic psychics and stands behind the authentic psychic readings they deliver to clients. Visit them online at http://www.hollywoodpsychics.com.
About Trilibis
Trilibis Mobile provides advanced mobile solutions and development technology to brands, media companies and enterprises. The company leverages a decade of experience in mobile UI/UX design, product development and systems integration to develop and manage award winning mobile websites, tablet-optimized sites and hybrid apps. At the core of Trilibis Mobile is SmartPath®, an enterprise-class, end-to-end mobile web platform. This open, productivity focused solution utilizes standard web technologies and supports integration with any APIs and feeds enabling companies in every vertical to rapidly create engaging mobile web experiences that work flawlessly on any device and browser. SmartPath powers hundreds of mobile experiences, generating billions of pageviews. For more information, please visit http://www.trilibis.com.
For more information, contact:
Maryanne Fiedler, Marketing Director
maryanne (at) hollywoodpsychics (dot) com
215-953-8568