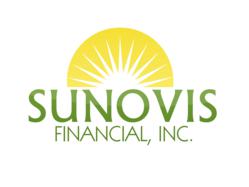 Credit and financing remained weak, with only 7% of survey respondents saying that they were unable to obtain necessary funding.
San Francisco, California (PRWEB) October 09, 2012
While the National Federation of Independent Business (NFIB) Small Business Optimism Index gained 1.7 points, rising to 92.9, in August, there still appears little to be optimistic about amongst small business owners. Overall, the Index is still in solid recessionary territory.
The index is off its lows of 2009, and is showing some positive signs. Employment indicators were up, as were plans for capital outlays. That being said, the survey behind the Index showed that 22% of small business owners feel that this is a bad time to expand, due to political uncertainty. This is a new record high uncertainty for the current business cycle.
Even though the survey showed the possibility of employment gains in the 4th quarter of 2012, currently employment at small businesses is flat. 12% of employers were shown to add an average of 2.7 workers over the past 3 months, while 10% of employers have shed an average 2.5 workers. Any job creation is coming from new firms that are being started to serve the millions of new consumers being created through population growth. Additionally, of those hiring 37% reported that they had positions that went unfilled because of "few or nonexistent qualified applicants." Interestingly, this is considered a good sign for employment, as open positions are highly correlated with the unemployment rate. Perhaps some improvement will be seen in the coming months.
Sales are still weak across the board, with 20% of all respondents citing weak sales as their worst business problem. Additionally, only 1% of small business owners surveyed expect an increase in real sales in the 4th quarter. On the positive side, inventories remain at historically low levels, with no real expectations from any small business owners to increase their inventory levels. Owners are meeting current demand without the burden of inventories, which will lead to a rapid expansion once business conditions improve.
Capital spending was one of the bright points in the survey. That is to say, it was still weak, but at least showed a 3% gain in the number of small business owners planning on capital outlays (24% of respondents) over the next 3-6 months. Inflation too was a positive spot, with just 9% of small business owners reporting an increase in their selling price over the past 3 months.
Earnings and wages fell for the 3rd straight month, albeit at a slower pace. This is a definite negative for future growth, because earnings are the major source of expansion capital for small businesses. The lack of financial support from earnings means expansion capital needs to come from other sources in many cases.
Credit and financing remained weak also, with only 7% of survey respondents saying that they were unable to obtain necessary funding. An additional 31% reported that they were able to access capital when necessary, and the remainder have no plans to secure a loan. Overall, 30% of the small business owners reported that they borrow on a regular basis.
It should be noted that the NFIB Index has only been under 93 for a total of 50 months since 1986 (when the NFIB began monthly surveys). Of these 50 months, 43 of them have occurred during the current economic recovery which started in June 2009. That one metric alone says everything we need to know about the current economic recovery.
Sunovis Financial, which assists small businesses with loans (including SBA loans) monitors the pulse of small business. Sunovis works nationwide with lenders who are indeed lending today, and who can help with economic recovery.