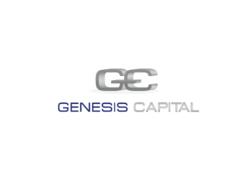 San Francisco, California (PRWEB) October 08, 2012
The market for distressed commercial real estate in the U.S. faces a likely vast increase throughout 2012 and into 2013, according to a study from the Alexandria, VA-based consulting firm Delta Associates.
Through this year, and into the coming year, the study says, about $600 billion in additional commercial real estate loans will coming due. Defaults on a large percentage of these loans will mean a sharp increase in the amount of distressed real estate on the market, the study points out.
The study also warns that there is a large outstanding volume of "stressed" real estate, that may soon become "distressed." These stressed properties have characteristics of concern in the short term—maturing loans, bankrupt tenants, under-performance, financially troubled owners, or other significant obstacles that could potentially see them fall into distress in the near future.
For now, distressed commercial real estate in the United States totals $166.9 billion, having declined by $4.7 billion since October 2011. The market had peaked at $191.5 billion in October 2010, according to the study.
The study points out that the volume of the distressed market is large across all sectors. The office sector still represents the largest share of distressed real estate at $41 billion. Apartments are in second place, with $35.3 billion of distress. Land is in third place with $29.5 billion. And retail is in fourth place with $27.9 billion. Although industrial has by far the lowest volume of distressed real estate, it rose $435 million to $12 billion, an increase of 3.8% last year.
LA-Orange County still has the highest total volume of distress, followed closely by Manhattan. LA-Orange County also has the highest volume of stressed real estate at $4.5 billion. At $5.7 billion, office properties represent 47% of the distressed and stressed volume in LA-Orange County. Manhattan has the second highest level with $4 billion in stressed real estate. South Florida has $996 in distressed real estate value per capita, the largest amount per capita after Manhattan. Houston has the lowest amount among the markets reviewed by the study at $147 per capita. Houston also had the largest increase since October 2011, growing from $110 to $147 per capita or 32.4%.
Clearly, the chance to buy distressed commercial real estate at low prices is here. To get the best of the distressed commercial market, however, analysts say that buyers need to reach out directly to sellers and to negotiate person-to-person, or use a specialist. Even at this point in the cycle, owners are finding it hard to accept the lower valuations that the post-crisis period has brought in. Experienced negotiators can get past this psychological obstacle, however.
About Genesis Capital
Genesis Capital provides a unique forum for this kind of contact. Genesis sources offmarket assets from private clients and from banks for opportunity buyers. Assets may or may not be distressed, but they are always offmarket. An encrypted due diligence site houses information on the assets, and the company presents offers and facilitates with sellers in order to get deals done. Genesis works principal to principal only (no brokers) in order to keep fees low.