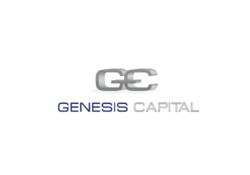 Analysts expect that loans that were unable to be refinanced over the last year will continue to linger with the special servicers.
San Francisco, California (PRWEB) October 15, 2012
A report from Standard & Poor's shows that a large percentage of the $100 billion in commercial real estate notes that were scheduled to mature this year have not been able to refinance. The report, entitled "A Recovering Office Market May Not Move The CMBS Office Credit Needle," says much of this paper will be available to offmarket investors. "The mix due for refinancing were $70 billion in first-time CMBS maturities along with $30 billion in CMBS delinquent loans," says Larry Kay, the S&P analyst who wrote the report.
As Kay points out in his report, much of the concern comes from the office sector, as office loan delinquencies for those packaged as a part of a CMBS remain at record highs, and more than 50% of office collateral by principal balance experienced net operating income declines. Office delinquencies on CMBS were at 8.72% in August, according to the report, and retail delinquencies were at 7.43%.
This is in spite of the fact that the overall rate of CMBS distress is improving slightly. After five consecutive months in which the Trepp CMBS Delinquency Rate increased, the long-anticipated leveling off of the rate became a reality in August. The delinquency rate dropped 21 basis points to 10.13%, representing the largest one-month drop since November 2011. But this was after rate hit an all-time high in July. A Trepp senior managing director said that they don't anticipate many more increases in the rate over the next six months, but they expect to see a lot of improvement either. Analysts expect that loans that were unable to be refinanced over the last year will continue to linger with the special servicers.
Retail malls continue to be one of the sectors worst hit by CMBS delinquency.
Several seasoned U.S. CMBS deals contain retail mall loans which are now seeing losses in excess of the outstanding loan balance of late, according to Fitch Ratings. Fitch maintains a Stable Outlook for the CMBS retail sector as a whole. That said, Fitch is cautious of mall performance, particularly among second and third tier malls. Distressed malls are feeling the effects of increased competition, downsizing of tenants, and consolidation of anchor stores. As a result, many markets can no longer support multiple malls. The largest retail loans becoming newly delinquent this month are the $71.4 and $18.5 million cross-collateralized and cross-defaulted Algonquin Commons Phase I and Phase II loans, which are secured by two retail properties totaling 564,790 square feet in Algonquin, IL.
Getting access to this market is not easy. It is best to work with a trusted intermediary. Genesis Capital is a leading provider of premiere offmarket assets and notes, one that can help you to evaluate your prospective purchases carefully and in detail.
About Genesis Capital and Off Market Association
Genesis Capital specializes in offmarket commercial real estate. The firm has relations with lenders who want to sell notes and private sellers for opportunity buyers today. The Off Market Association (OMA) is a new group that helps brokers and bankers to put together deals and gain further education.