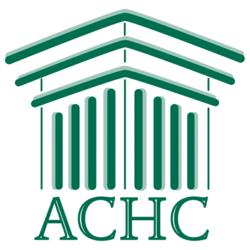 Raleigh, NC (PRWEB) October 01, 2012
The Accreditation Commission for Health Care, Inc. (ACHC) is excited to debut its all-new innovative website. The new website, which launched in late September, employs a simplistic design dedicated to enhancing the user experience. Additionally, the website is equipped with useful information that is program specific for each one of ACHC's accreditation programs.
The implementation of the new website is over a year in the making, where ACHC incorporated the input of both employees and clients to ensure it offered the most current and useful information. The clarity and cleanliness imposed in ACHC's website is an additional effort of the ACHC rebranding project.
Within the coming months, the new website will incorporate educational videos which will highlight each one of the accreditation programs, the accreditation process, as well as much more. Visit ACHC's new website at http://www.ACHC.org.
ACHC is a not-for-profit organization that has stood as a symbol of quality and excellence since 1986. They are ISO 9001:2008 certified and have CMS Deeming Authority for Home Health, Hospice and DMEPOS. ACHC is the provider's choice for accreditation because of personal account managers, relevant and realistic standards, competitive pricing and a friendly, consultative approach to accreditation. Accreditation by ACHC reflects an organization's dedication and commitment to meeting standards that facilitate a higher level of performance and patient care.
For more information on ACHC's accreditation programs, or to download free accreditation standards, please visit http://www.ACHC.org or contact them at customerservice(at)achc(dot)org or 855-937-2242.