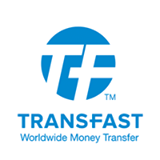 "We are excited to launch our online remittance service to customers in the US. We are offering them a new cost effective, and convenient way of sending money back to India." said Roshan Polepalli
New York, NY (PRWEB) October 01, 2012
TRANSFAST announced today the expansion of its online money transfer service to India. Now online customers in the U.S. can send money to India, making it easy for their family, friends and loved ones to receive money. India is estimated to have received USD 64 billion in remittances, the highest for any country - from its Diaspora in 2011 according to World Bank data.
TRANSFAST: send money online service allows customers to send money online swiftly and securely. Money is generally deposited within 24 hours to most banks, including ICICI, HDFC, SBI, Axis Bank, and many more. TRANSFAST.com offers beneficiaries a wide network for cash pick up, covering entire states, cities and towns with thousands of locations available on weekends. The TRANSFAST.com agent network consists of well-respected banking and non-banking organizations including Popular Finance, Centrum, Kosamattam, Manappuram Finance, Muthoot Group, Ahalia Exchange, and Kotak Bank.
TRANSFAST.com offers a highest locked-in exchange rate online guarantee, and has a dedicated customer support unit for India. The dedicated relationship managers monitor accounts 24 hours a day, 7 days a week and are accessible by phone or live web chat to answer questions.
About TRANSFAST:
Trans-Fast Remittance, LLC (TF) is a leading worldwide money transmitter & payment solutions company. Trans-Fast was founded in 1988 and is headquartered in New York City; Current footprint including North America (U.S.A and Canada), Latin America, Europe, The Philippines, GCC, Africa, Australia, New Zealand, China, Malaysia, SEA, and the UK.