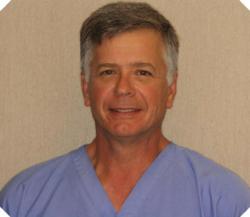 (PRWEB) October 04, 2012
Tilman Richards, DDS, now offers in-office teeth whitening as well as tray-based dental whitening options for people who want to whiten their teeth. As a cosmetic dentist, Dr. Richards knows how important it is for people to have white teeth, and wants to educate Texans on the different teeth whitening options and their benefits.
Many people utilize teeth whitening products that are available at a local drug store or pharmacy. While these products are very convenient and seem affordable, they do not provide reliable results. In fact, when one looks at the actual amount of whitening that these products provide, one can see that visiting a cosmetic dentist is truly the affordable teeth whitening solution. Some of the problems with over-the –counter whitening systems include low-strength bleaching agents, mouthpiece trays that do not fit properly and gum irritation or sensitivity.
Dr. Richards offers in-office whitening as the quickest path to whiter teeth. Depending on the number of shades that teeth need to be lightened, it may take one or more dental visits. The teeth have a whitening agent applied to them and a special light is used to speed the process up. After each 30 to 60 minute session, one will usually immediately see the results. Another method is a tray-based whitener. The cosmetic dentist customizes plastic trays to fit the patient's teeth using impressions. Dr. Richards then provides a bleaching solution to the patient who fills the trays with solution and wears them daily for a couple of hours or through the night. The length of treatment depends on how many levels of whitening are wanted.
People are more likely to smile if they are not embarrassed by the way their smiles look. White teeth are a confidence booster and can be achieved through a number of different procedures. People who are thinking about whitening their teeth should explore the different options to determine which is best for them. To learn more about the whitening procedures offered by Dr. Richards, visit http://www.corpus-christi-dentist.com.
Tilman Richards, DDS is a general dentist offering patients personalized dental care for Corpus Christi, TX since 1984. Dr. Richards graduated with honors from Sam Houston State University with a Bachelor of Science in biology, and he attended Baylor Dental School in Dallas where he received his degree as a doctor of dental surgery. He is also a member of the American Dental Association, Texas Dental Association and Nueces Valley District Dental Society. Dr. Richards is part of one percent of dental professionals providing the most recent FDA cleared laser procedure for gum disease and periodontal treatment. To learn more about Tilman Richards, DDS and his dental services visit his website at http://www.corpus-christi-dentist.com and call (361) 238-2373.