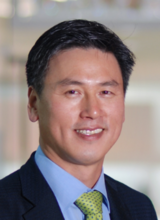 [Yi Kyung-Won] recommends looking for centers that have a long standing operational history.
Riverside, CA (PRWEB) October 09, 2012
The first place to start is The United States Citizen and Immigration Services web site: uscis.gov/ then typing in "EB-5" on the site's search box.
The USCIS administers the Immigrant Investor Program and the site provides a list of designated regional centers broken down by state. Spokesperson William Wright says the USCIS cannot endorse any regional center but by doing an internet search for each center, potential investors can go on their web site and learn about their specialty, investment structure and history.
Remember, the competition among regional centers is fierce, and only a few have actually been able to achieve permanent green cards for their foreign investors. Regional centers want your business and can claim many things in their mission statements; for instance having a safe, low-risk investment structure. But one thing to ask is, is it too safe for USCIS's standards? Investors must know that they are putting a lot of money at risk, $500,000 to $1 million, and Wright says that they have a very good chance of losing it.
With so much at risk, hiring an immigration attorney who specializes in EB-5, and is not affiliated with any particular center, is the next step in helping investors find the right one. An immigration attorney can guide clients/investors through the legal and accounting process and help decipher a regional center's due diligence reports and operational transparency to see how successful they are and which regional centers are good matches.
Yi Kyung-Won is an immigration attorney who specializes in E2 and EB-5 and has been practicing for over 10 years. He says regional centers come and go and recommends looking for centers that have a long standing operational history. The first thing he asks clients is what their goal is, money or a green card. This is just one of many questions investors need to ask themselves before starting an EB-5 case. Other considerations include the timelines of the regional center's projects and how much money needs to be raised. Investors must do their due diligence when looking for a regional center that will lead them to becoming a United States citizen AND create jobs for our nation.
For More Information Contact
Aimee Rios
aimee (at) eb5investmentreport (dot) com