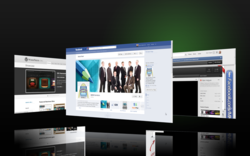 National (PRWEB) October 01, 2012
FBMoneyfor.Me has developed a cutting edge philosophy on teaching technical topics in a manner that even the technically challenged can understand and actually put into action.
FBMoneyfor.me instructors are providing direct communication through the bi-weekly LIVE webinars, through private messaging using "Skype" and even a private Facebook Group. In addition to the above, members will also gain full access to tools, services and software to make creating pages and Facebook "Apps" with many of these available for free.
Unlike other training series, FBMoneyfor.me is including instructions on using Facebook's "Open Graph" technology in order to "Mine Data" from your visitors and aid you in providing a premium quality service to your clients.
Included in the itinerary is the breakdown and development of a custom Facebook "App" that the members will have "White Label" rights to so they can offer access to the app to their clients or sell the app outright.
This training is for existing Service Providers or people that are looking to start a home based business providing technical services (web site development, Offline Social Networking, Reputation Management Services, and Social Management) to local business owners, or for the business owners themselves who prefer to either do it themselves or what to elarn what is possible so they can determine what would work for their company.