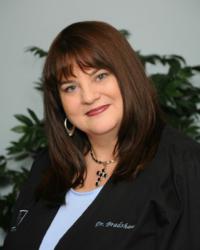 (PRWEB) October 04, 2012
Dr. Gayle Bradshaw knows that many patients who have gum disease also suffer from receding gums. As a periodontist, she knows that as part of the gum disease treatment, a patient may require gum grafting in order to improve the gum line. When diseased gums pull away from the teeth they expose them to the bacteria that are causing the disease. This causes the gums to recede even further. Receiving one of the three main gum grafting procedures can drastically improve the gum line and help the teeth regain their natural protection.
Connective tissue gum grafting utilizes tissue removed from beneath a flap that is cut in the roof of the mouth. The tissue is attached to the receding tissue to improve the gum line around the exposed tooth. This is the most common type of gum graft procedure. Free gingival grafts utilize tissue taken from the roof of the mouth without first creating a flap, and when there is excess gum tissue next to the receding gum area, grafting with that tissue is called a pedicle graft.
As part of each procedure, the periodontist sutures the new tissue to the existing tissue in such a way as to augment the receding gum area. The teeth are protected by the new gums. As the area heals the new tissue bonds with the existing tissue, and patients are generally quite pleased with the results. The type of gum grafting procedure depends on the individual and the location and depth of the receding gums. Consulting with a periodontist such as Dr. Bradshaw is an important step in getting the proper treatment.
There are a number of procedures that are used for gum disease treatment, but when the disease has caused the gums to recede, gum grafting is often necessary to help save the teeth. To learn more about gum disease treatment visit http://www.bradshawperiodontics.com.
Bradshaw Periodontics is a periodontal practice offering patients personalized dental care for The Woodlands, Texas since 1998. Dr. Gayle Bradshaw graduated Magna Cum Laude in 1994 from The University of Texas Health Science Center San Antonio Dental School. Dr. Bradshaw and her family moved to Houston to complete her Master's Degree in periodontal surgery at The University of Texas Dental Branch where she completed her studies in 1998. In 2000, she earned her Board Certification from the American Board of Periodontology. Dr. Bradshaw is part of one percent of dental professionals providing the most recent FDA cleared laser procedure for gum disease and periodontal treatment. To learn more about Bradshaw Periodontics and their dental services visit their website at http://www.bradshawperiodontics.com and call (281) 377-8409.