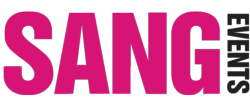 Los Angeles, CA (PRWEB) October 02, 2012
The Speaker and Author Networking Group (SANG) today announced their power-packed lineup of speakers for the SANG Symposium to be held on October 11-13 at the Westin Los Angeles Airport. SANG is a premier event where hundreds of bestselling authors, marketing and social media luminaries and power players gather to collaborate, share insights and best practices, solve their biggest challenges and open their networks to each other to pave the way for new business breakthroughs.
"SANG is still the best-kept secret in the thought leader industry, and the breeding grounds where bestsellers take root and empires are born," said Larry Benet, CEO of SANG. "Many leading authors and luminaries got their start at the SANG event because it gives participants the opportunity to rub elbows with the most influential people in America and participate in networking sessions specifically designed to foster connections that produce successful business partnerships."
This year's speaker lineup includes:
● Jeffrey Gitomer, America's # 1 Sales Authority, and the author of The New York Times bestsellers: "The Sales Bible," "The Little Red Book of Selling," "The Little Black Book of Connections," and "The Little Gold Book of YES! Attitude."
● Jeffrey Hayzlett, Celebrity CMO and former Fortune 100 C-suite executive and bestselling author of "The Mirror Test" and "Running the Gauntlet."
● David Allen, bestselling Author of "Getting Things Done."
● Mari Smith, bestselling author of "Facebook Marketing: An Hour a Day," and "The New Relationship Marketing." She was named by Forbes as one of the top ten influencers in Social Media.
● Sally Hogshead, Hall of Fame speaker, bestselling author of "FASCINATE: Your 7 Triggers to Persuasion and Captivation," and the world's leading expert on fascination.
● David Eilenberg, Head of Reality Programming for TNT and TBS and the former Head of Development and Current Programming at Mark Burnett.
● Brendon Burchard, The New York Times bestselling author of "The Charge" and "The Millionaire Messenger."
● Roxanne Emmerich, CEO of the Emmerich Group®, and The New York Times bestselling author of Thank God It's Monday, and Profit-Growth Banking which has been repeatedly referred to as the "bible of successful banking."
● Russ Whitney, CEO of Life Wealth Alliance, the largest educational training company in the world and author of "Inner Voice - Unlock Your Passion and Purpose!"
● Gerhard Gschwandtner, founder and CEO of Selling Power, Inc., a media company that produces Selling Power magazine, the number one industry resource for sales management executives. He is one of the top experts in the world on the subject of SALE 2.0 systems and technologies.
● Alex Mandossian, a marketing guru who has generated over $233 million in sales for his clients and partners via "electronic marketing" such teleseminars, radio, TV and the Internet since 1991.
● Nick Nanton, Esq., an Emmy Award-Winning director and producer and acclaimed author of "Celebrity Branding You®" is known as the top agent to celebrity experts around the world for his role in developing and marketing business and professional experts, through personal branding, media, marketing and PR.
● Roger James Hamilton is a social entrepreneur, creator of the Wealth Dynamics profiling system, founder of Phi Dynamics and co-founder of XL Nation and XL Group.
● Vishen Lakhiani, co-founder of Mindvalley, one of the world's fastest growing new media publishing companies, and is in the business of spreading enlightened ideas.
● Jay Abraham, one of the nation's highest paid marketing consultants, and author of "Getting Everything You Can Out of All That You've Got."
● Robert Tercek was most recently President of Digital Media at OWN: The Oprah Winfrey Network. He is one of the world's most prolific creators of interactive content, and Variety named him one of the Digital Dozen most influential players in new media.
● Scott Hallman, two-time Inc. 500 CEO and Profit Optimization Specialist.
● Adam Markel, CEO of Peak Potentials, one of the fastest growing business and personal success training companies in North America.
● Lisa Sasevich, "The Queen of Sales Conversion," is owner of The Invisible Close. She was recently honored as one of America's Top Women Mentoring Leaders by WoW magazine, and is an Inc. 500 Winner.
The three-day symposium will cover the latest in Web 2.0 selling technologies, Social Media and Global Marketing, The Future of Publishing and Event Marketing, Productivity Secrets of the World's Most Successful Executives, How to Scale Your Company and Drive Increased Profitability, How to Fascinate Your Audience in 9 Seconds or Less, Lessons from Hollywood, Selling Through Stories, The Hottest Global Business Trends and How to Tap into Them to Drive Business Growth and more.
SANG brings their audience just one table away from some of the most influential business leaders in America, who are gathered together at the SANG Symposium, to collaborate and exchange ideas on their biggest goals and projects.
About SANG -- SANG is a powerful community of trendsetters and change agents, billionaires, iconic business moguls, bestselling authors and speakers, top thought leaders in the fields of tech, media and entertainment, cause marketing, investment capital from private equity, hedge fund VC and angel financing, green tech, and publishing that come together to hear the best of the best share insights on the latest hot business topics, brainstorm on furthering various causes and new cause initiatives, to collaborate on new business and strategize about the challenges they are facing in their current businesses.
SANG symposiums, have become power-hubs where thought-leaders and those looking to move business in real and powerful ways do so in a concentrated and highly accelerated environment. SANG's community realizes that business innovation and evolution aren't just discussed at SANG…They happen at SANG.