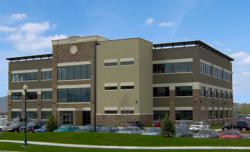 Kearney, MO (PRWEB) October 01, 2012
An invitation has been extended to Gregory James Christiansen, General Counsel for National Marketing and Learning, to speak at the Electronic Retailing Self-Regulation Program (ERSP) Annual Conference 2012. The conference will be held at the Ritz Carlton in New York, NY on October 1-3, 2012.
"I am excited for the opportunity to be speaking at such a renowned conference and with such high caliber people," said Christiansen. "I consider myself fortunate and will be honored to share my views with others."
Greg Christiansen will be speaking alongside other professionals, including Lois Greisman, Associate Director, Division of Marketing Practices of the Federal Trade Commission (FTC). He will be discussing topics associated with emerging issues in direct response advertising.
Prior to joining NML, Mr. Christiansen's practice focused on federal and state regulatory matters, litigation and dispute resolution, direct-to-consumer marketing, and e-commerce. In addition to his duties at NML, Greg serves as a part-time judge for the city of Taylorsville. After graduating Magnum Cum Laude from Gonzaga University School of Law, James clerked for Justice Mark Gibbons of the Nevada Supreme Court.
The conference will be held over a period of three days and will provide lectures and discussions. Topics will include what's new in advertising law, how technology has changed advertising and much more.
There are many learning opportunities available. The speakers and instructors will not only lecture, but will help attendees understand how to implement the instruction and training.