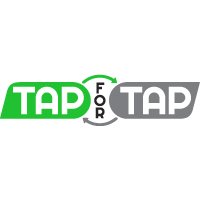 Helping app developers scale their businesses for free and then also helping them monetize their apps is going to be very rewarding
Victoria, BC (PRWEB) October 03, 2012
Joining Tap for Tap, Gerhardt will oversee mobile advertising, sales, and developer relations. Gerhardt brings over 5 years of direct marketing and mobile marketing experience to the team. Most recently, Gerhardt was Director of Mobile Business Development at a prominent performance marketing company where he worked with companies such as eHarmony, Zoosk, Kabam, Big Fish Games, and PBS.org. Gerhardt holds a B.A. in economics from the University of Victoria.
"Ryan's experience and knowledge in the mobile advertising industry is unparalleled and we're excited to add his skills and abilities to the Tap for Tap team," said Todd Dunlop, Tap for Tap's President and CEO. "Ryan will be an integral part of Tap for Tap's growth and development in the coming months."
Gerhardt will lead Tap for Tap into new mobile application markets and be a key part of helping Tap for Tap build its new tap exchange and app developer network platform. As the Tap for Tap network grows and expands, Gerhardt will help develop Tap for Tap's monetization model by forging strong partnerships with some of the big players in the mobile industry.
"I'm excited to be joining a team of focused and hardworking individuals with a clear and common goal. Helping app developers scale their businesses for free and then also helping them monetize their apps is going to be very rewarding," expressed Gerhardt.
While exchanging impressions has been a successful entry point into the competitive mobile app network market, Tap for Tap recognizes that evolution is necessary in order to succeed. With this in mind, Tap for Tap will be evolving from an impression exchange to a tap exchange. The hiring of Gerhardt will allow Tap for Tap to make this move up the value chain and begin their plans for app monetization.
About Tap for Tap
Based in Victoria, B.C., Canada, Tap for Tap is the free cross-promotion exchange for mobile app developers. Tap for Tap provides developers the ability to cross-promote their apps and generate installs at no cost.