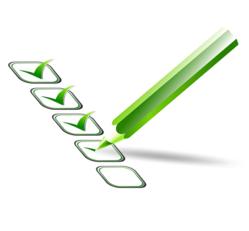 Managing all web marketing efforts through one single company can save money for a business.
Phoenix, AZ (PRWEB) October 01, 2012
Dynamic Search is now offering four valuable web marketing services under one roof. As an industry leader in the web marketing and SEO field, Dynamic Search has recently added new services to their current collection in order to answer to a growing need.
Managing all web marketing efforts through one single company can save money for a business. This is because the work and the resources are shared between multiple services. For example, keyword research will only have to be done once, whereas if two companies are hired, it will have to be paid for and performed twice. In addition, it can reduce the stress on business owners to only have to correspond with one company in order to satisfy all of their web marketing needs. Business owners and web masters will only have to worry about corresponding with a single company who manages all aspects of their campaign in one place.
Dynamic Search now offers Search Engine Optimization (SEO) services, PPC Management, Conversion Rate Optimization Consulting, and SEO Consulting. These four services can add value to any internet marketing campaign.
Search Engine Optimization is an essential component to any web marketing plan. Though it is essential for a company to have a website, the effort to build and maintain a website could be for naught if the company is not performing SEO. When optimized for search engines, a website is much more likely to be found in organic searches.
Often times, SEO alone is not enough to promote a website. When Pay Per Click (PPC) and SEO are combined, true results can be seen very quickly. Although PPC is a valuable online marketing tool, business owners and web masters do not always have the time or expertise to dedicate to managing a PPC campaign. Dynamic Search offers PPC Management services to relieve business owners of this task.
The conversion rate of a website is the number of visitors to a site that actually takes action to either become a customer, a follower, to give information, etc. Dynamic Search's Conversion Rate Optimization Consulting is a valuable investment in order to gain knowledge of the secrets to get website visitors to this take action and to move to the next step.
Search Engine Optimization (SEO) Consulting is a valuable, one-time service that will show the techniques for a company or website to establish a solid online foundation. In addition, the consulting service will help a company learn to maintain web marketing objectives.
Dynamic Search is based out of Phoenix, Arizona. With an educational approach, not only will business web masters rest assured that their needs and objectives are being met, but they will also be fully informed and involved every step of the way.
If you would like more information, or are interested in Dynamic Search's services, visit http://www.webds.com