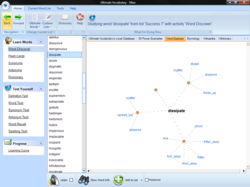 Children need to be actively engaged with reading, because being passively read to just won't work.
New York City, NY (PRWEB) October 17, 2012
In light of this new study conducted by the Society for Research in Child Development, what preschool teachers have been doing is no longer regarded as being the most effective technique to promote reading skills. Shane Piasta and Laura Justice, along with the other researchers behind these new findings, state that minor adjustments to current preschool reading methods can substantially improve children's literacy development. According to the study, when researchers analyzed students and teachers taking part in the STAR Project (Sit Together And Read), those children that got a high exposure to the copy being read, as opposed to the images and pictures only, were able to develop their literacy skills much more quickly and easily than those on the regular reading program.
Commenting on these promising research findings, Marc Slater, director of Ultimate Vocabulary, said, "We now know that effective literacy is only possible through an interactive learning process focused on the words while associating them with images, rather than allowing children to merely listening to the words being read while viewing the pictures. Children need to be actively engaged with reading, because being passively read to just won't work."
This study shows that verbal and nonverbal cues given by the teachers or parents reading, who point at the material being read, significantly enhances a child's successful literacy development. Highlighting the significance of the findings, Marc Slater remarked, "This seemingly trivial act of drawing children's attention to printed material significantly elevates their literacy capabilities, from reading comprehension to actual word usage. Hopefully it won't be long before schools integrate this print-referencing technique into their reading sessions."
The study confirms that children's contact with print helps in learning vocabulary and spelling. "When it comes to word power, focusing on the actual printed copy is key. This intervention of making children aware of the verbal and visible aspect of words proves to be beneficial for children's subsequent literacy development," Slater concluded.
For more information on the features of the Ultimate Vocabulary software, please visit: http://www.ultimatevocabulary.com/
About Ultimate Vocabulary™
Ultimate Vocabulary provides a proven and powerful platform, built to improve anyone's vocabulary.
The interactive self-improvement system provides more learning tools than any other program on the market, as well as more information on words.
The Ultimate Vocabulary software provides each and every user with a personal computer tutor. Providing a step-by-step guide to learning a powerful vocabulary, Ultimate Vocabulary is the learning tool everyone can benefit from.
Of course, the software is also backed by eReflect's iron-clad money back guarantee.