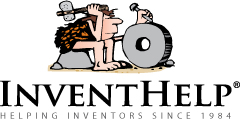 Pittsburgh, PA (PRWEB) October 05, 2012
InventHelp®, America's largest invention submission company, announces that two of its clients, inventors from Utah, have designed a novelty sports clock that expresses a user's enthusiasm for a sports team. This invention is patented.
"Sports Clocks Plus" would feature a sport or team insignia under its face. The novelty item would serve as an alternative clock with a sports theme, enabling a user to express their enthusiasm for a favorite team. Featuring an aesthetic, distinctive design, no two Sports Clocks Plus clocks would be exactly alike.
Sports Clocks Plus would consist of a rectangular clock that would be producible from plywood and/or plank and epoxy resin. The wood would measure 16 or more inches in height and 8 inches or more in width. The clock would feature a circular clock face, sports-related words or a team name, and a team insignia on a mini football helmet. Variations of Sports Clocks Plus would include different sizes and designs.
InventHelp is attempting to submit the invention to companies for review. If substantial interest is expressed, the company will attempt to negotiate for a sale or royalties for the inventor. For more information, telephone Dept. 10-STU-1673 at (800) 851-6030.
Manufacturers interested in reviewing additional inventions and new product ideas can contact InventHelp's marketing partner Intromark by filling out an online request to review new product ideas here.