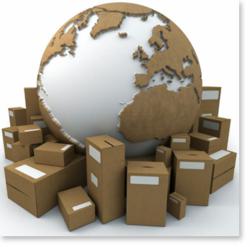 Small businesses and Fortune 500 Companies alike, have benefited from many of 1-800Courier's national delivery services
Atlanta, GA (PRWEB) October 01, 2012
1-800 Courier makes it easy for every business owner to get their documents, packages and gifts into the clients' hands quickly. While many courier services claim to be a nationwide courier or a national delivery service, very few can deliver the level of service 1-800 Courier delivers every day.
"Small businesses and Fortune 500 Companies alike, have benefited from many of 1-800Courier's national delivery services." states Lon Francher, COO of 1-800Courier. "With services ranging from local courier deliveries to nationwide courier services, 1-800Courier is dedicated to finding the best possible solution for all your national delivery service needs." If you need Same day delivery across town or nationwide, 1-800Courier has a solution.
One of 1-800Courier's best solutions is not only what a business owner would expect but it might be something that tips the scale with an environmentally savvy client. 1-800Courier's dedication to green delivery options.
By partnering with existing transportation options like Greyhound, 1-800 Courier provides efficient and green national delivery options. In this increasingly competitive market place, small business owners must be prepared to offer quick competent services by offering something with an edge. Being green is not only good for the environment, but it is also and added benefit when trying to seal the new deal with a green client.
As large corporations seek to cut costs and find themselves competing with an increasing number of new and possibly unknown firms, being well connected and being able to offer an unexpected or differentiated service can make all the difference. 1-800Courier is here to help.
While many of the large national courier services offer overnight and express shipments, they charge a premium. 1-800Courier aims to find the fastest routes at the best prices. Being a national courier service means providing the best possible service, with attention to detail and a green personal touch.
For more information on all of 1-800Courier's national delivery options and our dedication to green delivery options, please contact us 1-800-268-7437 today.