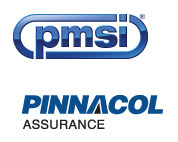 Tampa, FL and Denver, CO (PRWEB) October 01, 2012
PMSI, one of the nation's largest and most experienced companies focused on workers' compensation, announced its selection by Pinnacol Assurance, a leading workers' compensation insurer based in Colorado serving 55,000 customers and over a million workers, as Pharmacy Benefit Manager (PBM).
"Pinnacol is committed to providing exceptional service to our policyholders and compassionate care for their injured workers," said Dan O'Neil, Pinnacol's vice president of strategic business operations. "We selected PMSI as our PBM partner because having a pharmacy partner that shares our commitment to excellence is key to ensuring that our stakeholders receive the level of expertise and service they've come to expect from us."
Pinnacol set out to find a PBM partner capable of integrating with its SelectNet network, an integrated, preferred provider network offering primary, secondary and ancillary medical services for injured workers across the state of Colorado. Pinnacol was also looking for a workers' compensation provider that could provide access to a broad array of pharmacies in Colorado to maximize injured worker access to medications. PMSI's innovative pharmacy network, extensive network penetration programs, flexible technology platform and proven clinical programs will help Pinnacol and its customers maximize clinical and cost outcomes related to their pharmacy spend.
"PMSI is well positioned to drive operational efficiencies for Pinnacol and contribute significant value to their bottom line," said Eileen Auen, PMSI's chief executive officer. "We look forward to maximizing the value of this joint collaboration between two leaders in the workers' compensation industry to benefit injured workers across the state of Colorado."
About Pinnacol Assurance
Pinnacol Assurance is Colorado's leading provider of workers' compensation insurance. Pinnacol provides comprehensive, competitively priced coverage; immediate attention to claims; a highly qualified network of medical providers; and proactive safety programs to approximately 55,000 Colorado businesses. Since 2005, Pinnacol has returned more than $472 million in general dividends to its policyholders statewide ― a mark of the company's stable and strong financial health. For more information, visit http://www.pinnacol.com.
About PMSI:
Founded in 1976, PMSI is a leader in developing solutions to control the growth of medical costs in workers' compensation. As one of the nation's largest and most experienced companies focused solely on workers' compensation, PMSI delivers proven solutions for cost containment across the claims lifecycle. PMSI's solutions for Pharmacy, Medical Services and Equipment, and Settlement Solutions deliver quantifiable results and improve the quality of care for injured workers. PMSI provides customers with the innovation, focus, expertise, analytics and technology needed to successfully deliver workers' compensation benefits. For more information, visit http://www.pmsionline.com or call 877.ASK.PMSI.
# # #
PMSI Contact: Jan Luongo, APR, CPRC
O: 813.318.6810 | C: 813.335.7625
jan.luongo(at)pmsionline(dot)com
Pinnacol Contact: Suzi Stolte
O: 303.361.4777 | C: 303.406.3795
suzi.stolte(at)pinnacol(dot)com