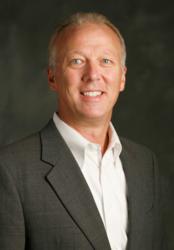 Austin, TX (PRWEB) October 01, 2012
Veteran technology marketing executive and corporate strategy consultant Bill Peterson has joined Kinnser Software, Inc., an Austin-based software company delivering home health clinical and business solutions, as vice president of strategy.
In this newly created role, Peterson has responsibility for developing and leading the implementation of strategies to continue the rapid growth of the company, which is on track to double its customer base and revenues by the end of 2013. Prior to joining Kinnser, Peterson was a partner at Qavah Ventures, LLC, an Austin-based private equity and strategic consulting firm. Additionally, he has more than 25 years of executive management, marketing and strategic planning experience across a range of industry leading technology companies including IBM, Dell and Compaq.
"Bill is an experienced technology marketing executive. We came to know Bill as a consultant to Kinnser, and we are fortunate, now, to have Bill's talent in-house on our team. Bill brings global Fortune 500 experience along with an entrepreneurial spirit to our fast-growing enterprise," said Chris Hester, Kinnser founder and chief executive officer.
Peterson is also a lecturer at the University of Texas at Austin's McCombs School of Business, teaching multiple MBA and undergraduate marketing courses. He holds a Bachelor of Science in Mechanical Engineering from the University of Texas at Austin, and an MBA in Marketing from Southern Methodist University.
Peterson currently serves on the boards of directors for Work for Life Africa, BiGAUSTIN, and The Money Academy.
Approaching its tenth anniversary in late 2013, Kinnser has been recognized by Austin Business Journal as one of the 50 fastest growing private companies in Central Texas. In the past three years, Kinnser experienced 602 percent growth, increasing revenues from $1.8 million to $12.3 million.