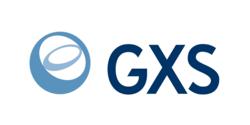 With real-life examples from speakers addressing today's hot topics such as supply chain risk, globalization and integration in the cloud, GXS Customer Forum supplies us with the necessary tools to keep our business ahead of the curve
October 1, 2012 (PRWEB) October 01, 2012
GXS, a leading provider of B2B integration services, today announced that its annual Customer Forum event for B2B professionals has kicked off this week. GXS Customer Forum is at the Gaylord National Resort and Convention Center from October 1-3 and features more than a dozen sessions on best practices for managing B2B integration in the cloud.
Themed "Making Connections," the event is focused on sharing experience and advice on maximizing the value of B2B managed services and supply chain integration from some of today's supply chain leaders. Among this year's speakers are representatives from Agrati Group, Alstom, ArcelorMittal, Dow Corning, Godiva, Motorola Solutions, Inc., Roche Diagnostics and STMicroelectronics.
"With real-life examples from speakers addressing today's hot topics such as supply chain risk, globalization and integration in the cloud, GXS Customer Forum supplies us with the necessary tools to keep our business ahead of the curve," said Dawn Haymond, head of process integration for North America and Latin America at Roche Diagnostics Operations, Inc. "We were excited to have the opportunity to connect with our peers to discuss best practices, share our own experience and learn more techniques that we can integrate into our own strategy for even greater success with B2B integration."
"With many of the largest users of supplier connectivity and partnering solutions in attendance, I am excited to be presenting on the evolving e-Invoicing market at GXS's Customer Forum," said Jason Busch, managing director of research at Spend Matters. "With the truly rapid growth and changes of supplier networks on a global basis, including what these networks deliver today, it's important for professionals to have a forum to explore best practices across all areas of supplier connectivity and spending, inclusive of both direct and indirect materials procurement. I hope to provide attendees with my perspective on what supplier partnering and collaboration will look like tomorrow, including e-invoicing and beyond."
The 2012 GXS Customer Forum is an invitation-only event that offers attendees the opportunity to connect with their peers and learn to improve their B2B processes. Throughout the event, sessions will offer the most up-to-date information available on key trends and opportunities for B2B integration from leading supply chain experts.
About GXS:
GXS is a leading B2B integration services provider and operates the world's largest integration cloud, GXS Trading Grid®. Our software and services help more than 400,000 businesses, including 22 of the top 25 supply chains, extend their partner networks, automate receiving processes, manage electronic payments, and improve supply chain visibility. GXS Managed Services, our unique approach to improving B2B integration operations, combines GXS Trading Grid® with our process orchestration services and global team to manage a company's multi-enterprise processes. Based in Gaithersburg, Maryland, GXS has direct operations in 20 countries, employing more than 2,400 professionals. To learn more, see http://www.gxs.com, read our blog at http://www.gxsblogs.com, follow us on Twitter at http://twitter.com/gxs and join us on LinkedIn at http://www.linkedin.com/company/gxs. You can also access our public filings with the Securities and Exchange Commission at http://www.sec.gov/edgar.shtml.
FORWARD-LOOKING STATEMENTS
This press release may contain "forward-looking statements." All statements, other than statements of historical facts that address activities, events or developments that the company expects, believes or anticipates will or may occur in the future are forward-looking statements. These forward-looking statements are affected by risks, uncertainties and assumptions, including but not limited to those set forth in the company's public filings with the Securities and Exchange Commission, including its Annual Report on Form 10-K and its Quarterly Reports on Form 10-Q. Accordingly, actual results or outcomes may differ materially from those expressed in the forward-looking statements. You should not place undue reliance on these statements and the company undertakes no obligation to update or revise any forward-looking statements to reflect events or circumstances that may arise.
All products and services mentioned are trademarks of their respective companies.