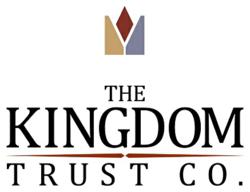 "What I mean by 'passive' real estate investing is a way to make money in real estate without having to look for property, deal with contractors, realtors, tenants, vacancies, vandalism, etc
(PRWEB) October 02, 2012
Real estate has been one of the most solid investments for Americans for decades, whether it's for short-term gain or as a long-term hold for use in retirement. But, there's another side to real estate investment that doesn't involve purchasing property.
Bruce Silverman, sales manager for Home Path Financial, will explain the concept of passive real estate investing during a webinar on Tuesday, Oct. 23. The webinar, which will be hosted by alternative asset custodian Kingdom Trust Company, will run from 6:00-7:00 p.m. CDT. Persons may register here.
According to Silverman, investors are looking for security, return on investment and perhaps cash flow in today's uncertain economy. "I don't want people to think about being a real estate investor," explains Silverman "What I am talking about is an investment vehicle secured by real estate.
"What I mean by 'passive' real estate investing is a way to make money in real estate without having to look for property, deal with contractors, realtors, tenants, vacancies, vandalism, etc…. People who do that are Real Estate investors and you need a lot of time, money and very thick skin to do that on your own."
Home Path Financial, which has 25 years experience in the industry, buys, rehabs and sells foreclosed property in a process commonly referred to as "flipping." Kingdom Trust Company is registered and regulated as a non-depository trust company in the state of South Dakota. For more information call (toll free) 888-753-6972 or log on to http://www.kingdomtrustco.com.