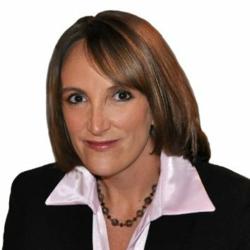 Lexington, KY (PRWEB) October 01, 2012
Ashland Consumer Markets, a commercial unit of Ashland Inc (NYSE: ASH), today announced that Heidi Matheys has joined the company as vice president, global brands.
Matheys will be responsible for leading brand management, strategy, marketing and consumer research for the Valvoline™ family of branded products, which includes Valvoline NextGen™ motor oil, the first motor oil that's 50 percent recycled oil and 100 percent Valvoline protection. She will report to Sam Mitchell, senior vice president and president, Ashland Consumer Markets.
"We're thrilled to have Heidi join our Valvoline team," said Mitchell. "I am confident that Heidi's global brand management expertise and leadership skills will have a positive impact on our DIY business, the Valvoline brand and overall product portfolio mix."
Matheys most recently served as senior global marketing director, DAILIES TOTAL1* at ALCON, a Novartis Company, where she was responsible for all aspects of the new brand development and the global product launch. Previously, she was global marketing director, Fashion Wear and led several global color contact lens product launches as well as strategic planning and marketing for the Freshlook* brand. Prior to ALCON, Matheys spent five years at Johnson & Johnson Merck and McNeil Consumer and Specialty Pharmaceuticals managing a variety of brands including Pepcid*, Mylanta,* Mylicon*, Motrin IB*, and product innovation on Tylenol*. Matheys' other experience includes account management at Young & Rubicam Advertising on the Lincoln Mercury business and media buying/planning for a number of automotive dealers and associations at Graham Advertising.
Matheys earned a bachelor's degree in journalism/advertising from the University of Missouri and an MBA from The Wharton School of the University of Pennsylvania.
About Ashland Consumer Markets
Ashland Consumer Markets is a leading, worldwide producer and distributor of premium-branded automotive, commercial and industrial lubricants and car-care products, primarily under the Valvoline™, Eagle One™, Car Brite™ and Zerex™ brands. It also operates and franchises approximately 870 Valvoline Instant Oil Change™ centers in the U.S. See ashland.com for more information.
– 0 –
™Trademark of Ashland or its subsidiaries, registered in various countries
*Trademark owned by a third party
FOR FURTHER INFORMATION:
Media Relations:
Kendra Overbeck
+1 (859) 815-3056
koverbeck(at)ashland(dot)com